7 Unexpected Signs You Give Off Nervous Energy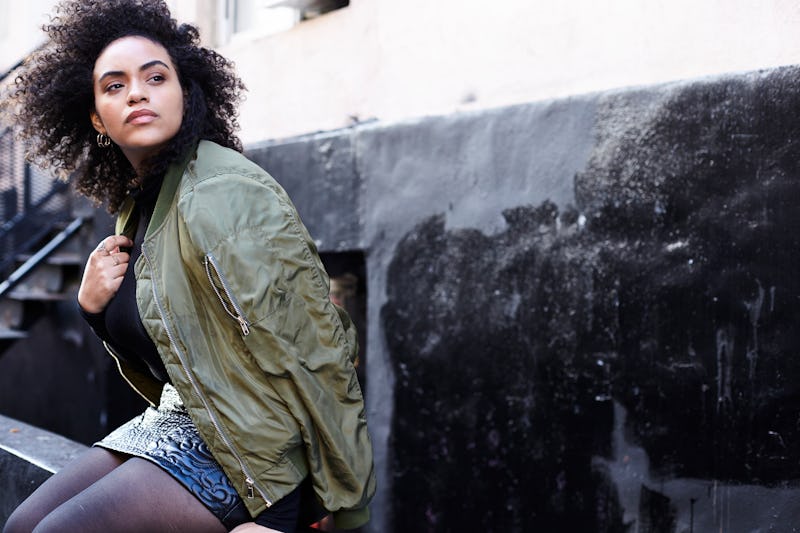 Not everyone who exhibits nervous energy is actually nervous at all times, but often even those with high-functioning anxiety could be letting out stress in ways they don't realize. Your body responds to anxiety in all sorts of ways, and giving off nervous energy is just one sign that you may want to address these issues more directly.
Nervous energy is a physical reaction to complex emotions. "When a person is anxious or stressed, our body produces adrenaline," Jenny Matthews, LMFT, LADC, mental health therapist at State of Mind Therapy, tells Bustle. "Nervous energy is the actions and behaviors a person displays as a result of excess adrenaline in the body. These behaviors serve as a form of 'release' and self-soothing behavior under times of stress." Since some of these habits are so engrained, you may not even realize you're doing them.
While it's pretty easy to detect nervous energy in others, if you're the one giving off this energy, it may not be so simple. But if you already know that you deal with anxiety on a daily basis, then chances are this anxiety is — at least occasionally — visible to others.
Understanding what habits can be interpreted as giving off nervous energy may also help you understand the way your body is responding to stress. The more aware you are of your symptoms, the likelier it is that you can address them.
Here are seven unexpected signs you may be giving off nervous energy, according to experts.