8 Important Things Therapists Want You To Know About Social Anxiety & How To Deal With It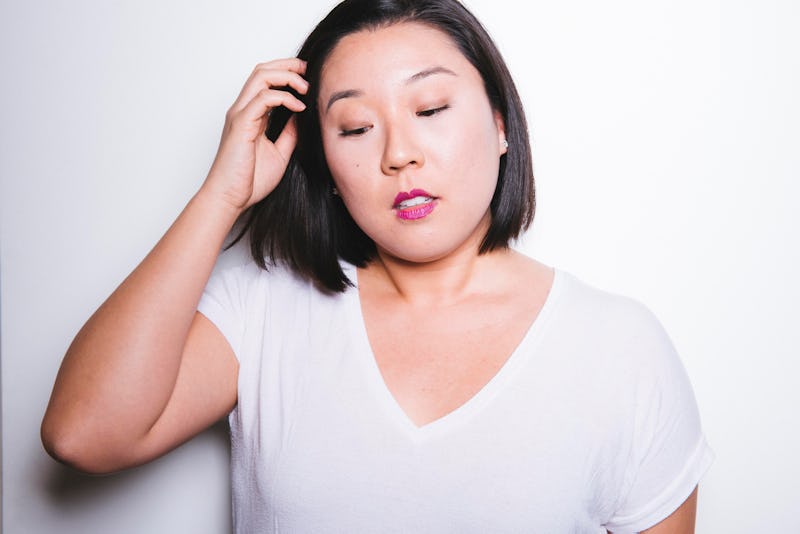 BDG Media, Inc.
It's relatively common to feel nervous before big events, where you might be the center of attention, or to clam up during an important meeting at work. But when it comes to having social anxiety, even the smallest of social interactions can feel equally overwhelming, which is why it's important to spot the signs as early as possible.
"Social anxiety can become quite debilitating if it gets severe or generalizes to multiple settings," Joshua Klapow, PhD, clinical psychologist and host of The Kurre and Klapow Show, tells Bustle. "Unlike a specific fear or phobia (being afraid of closed spaces, snakes, heights, etc.), social anxiety is a broad fear of social gatherings and in particular the feeling of being judged or critiqued in those situations."
It can hold you back from going to work, visiting with friends, meeting new people, or even running errands around town. "Because so much of our life is spent in social settings, having social anxiety can greatly reduce a person's ability to interact in society successfully," Dr. Klapow says. "If self-help strategies are not working, cognitive behavioral psychotherapy and in some cases medications can be very effective." Here are a few things therapists want everyone to know about social anxiety, from what it feels like to how to overcome it, and beyond.