8 Ways To Stay Close To Your Partner When You're Fighting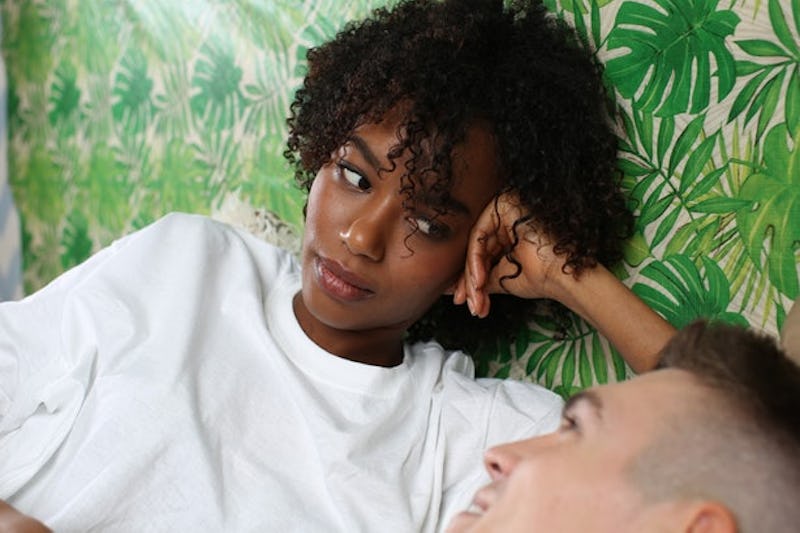 Ashley Batz for Bustle
My partner and I spent the first few years of our relationship learning how to argue with each other. We had opposite preferences for fighting: Where I liked to yell and slam doors, he preferred to take time to think before hashing things out. In the beginning, I would get really upset when he drew away from me and he would be hurt for days if I yelled. It just wasn't working for either of us.
While we're by no means awesome at fighting now (and when is fighting ever awesome, anyway?) we're definitely a lot better than we used to be. I realized this the other day, when we had our first fight in a while. I felt him pulling away from me and immediately felt the panic rising in my belly as the distance between us increased. But rather than fall into that panic, I verbalized it. I told him that it scared me to feel that space between us. He listened, and came back to me, both emotionally and physically when he pulled me over for a hug.
Did it solve the thing we were fighting about? No. Did I cry through much of the next day? Yup. But I didn't feel that gut-wrenching devastation that used to accompany our fights. And that's because we managed to stay close and connected throughout the process, rather than pulling away or saying hurtful things.
And it got me thinking: What are some other ways that couples can stay close and connected, even when arguing? Here are eight studies and expert advice on how to do just that.