8 Ways You May Be Verbally Abusing Your Partner Without Realizing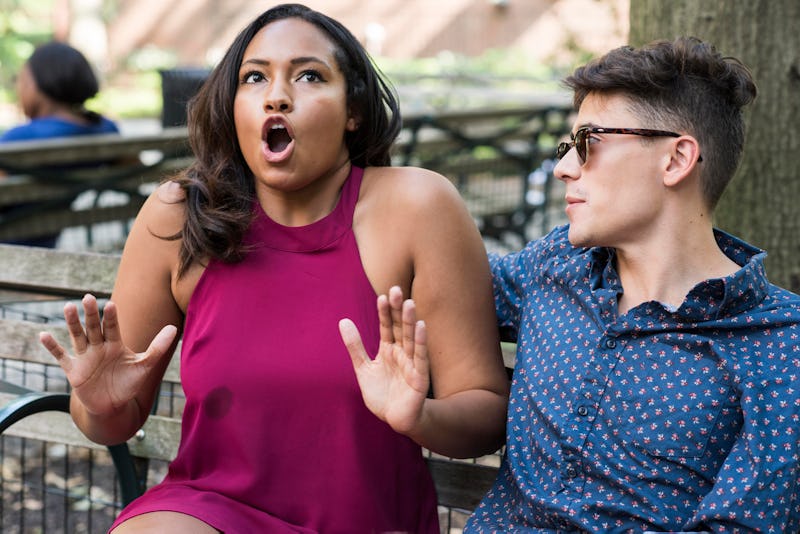 BDG Media, Inc.
Verbal abuse can be hidden in plain sight. And while not every couple who shouts in arguments every once and a while is engaging in verbally abusive behavior, there are definitely signs of verbal abuse that go unnoticed in relationships. Sometimes, even, these signs may show up in your own behavior.
If you have trouble with temper, have a volatile relationship, or simply tend to write off communication as not-that-important, you may be at risk for letting verbally abusive behavior go unnoticed. "Most people who verbally abuse others often don't consider the things they are saying to be verbal abuse," David Bennet, counselor and relationship expert at Double Trust Dating, tells Bustle. "They considered it justified behavior or simply 'not a big deal.'" Relationship violence, however, is a big deal in all of its forms: including verbal abuse.
Intimate partners are vulnerable around one another. You may, amidst this vulnerability, fall prey to escalating behavior to the point that it becomes dangerous. "Verbal abuse lands on a spectrum of intensity in behaviors, and the average person who becomes verbally abusive does not recognize they have crossed the line until they become educated on the specific ways verbal abuse can infiltrate an otherwise healthy relationship," trauma therapist Shannon Thomas, LCSW, author of Healing from Hidden Abuse, tells Bustle. Healing from intimate partner violence (whether it's emotional, verbal, or physical abuse) is a long process, so it's important to identify and try to change your behaviors as soon as possible.
Here are eight ways you may be verbally abusing your partner without realizing it, according to experts.