9 Activities Your Partner Should Enjoy Doing With You If They're "The One"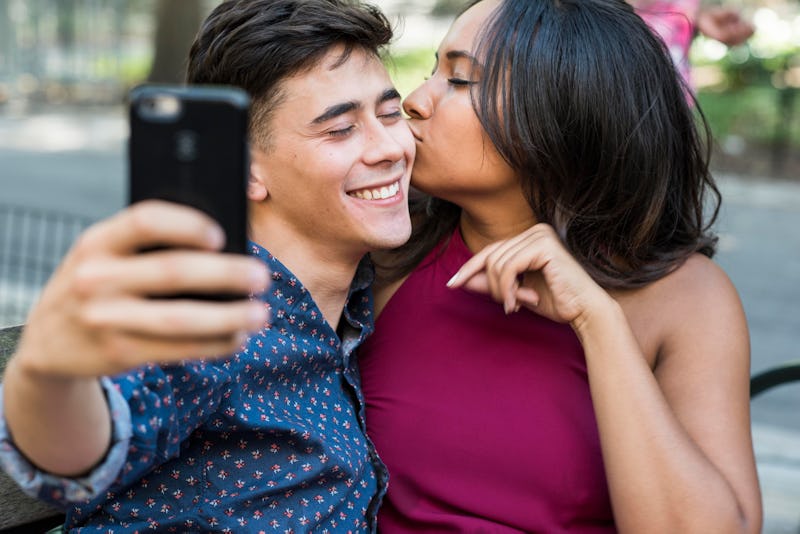 BDG Media, Inc.
Whether you like to admit it or not, we all go into relationships with a set of expectations. Some relationship expectations are too high, and some are not. But according to experts, one of the biggest and most reasonable expectations you should have in a relationship is to be with a partner who genuinely enjoys doing certain basic things with you. If not, your relationship may not be the right one for you.
Every relationship is different. So as Frances Metzman, relationship expert and author of The Cha-Cha Babes of Pelican Way tells Bustle, "The types of activities your partner should genuinely enjoy doing with you is very subjective." It all comes down to your individual needs, and how your interests mesh.
For instance, if spending time with your family is a top priority for you but your partner prefers socializing with friends, compromise is key. But even after you've worked things out, it's one thing for your partner to genuinely like spending time with your family and it's another if you have to drag them out every gathering. How can you enjoy spending time with your loved ones if the one you love is pouting in the corner because they don't want to be there? If this is the case, no amount of compromise can change how they truly feel. Your values just might be incompatible.
So according to experts, if your partner doesn't genuinely enjoy doing the following things with you, it's probably not meant to be.