9 Clever Hacks To Prevent The Honeymoon Stage From Ending In Your Relationship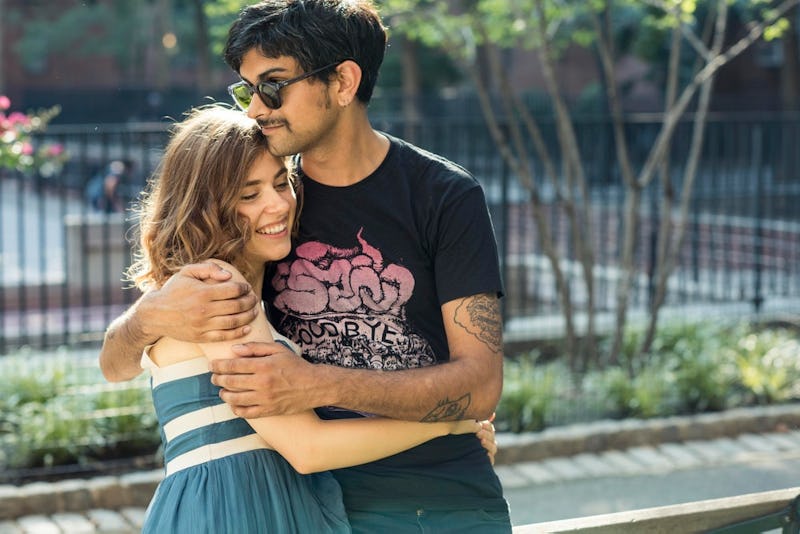 BDG Media, Inc.
Known as one of the most blissful parts of a relationship, the honeymoon phase typically happens at the beginning of a relationship, but fades after some time. During the honeymoon phase, everything is still new and you and your partner are still crazy about each other. But as the months go on and you become more comfortable with each other, your relationship will change. Although relationships can never really be the same as they once were in the beginning, you might still be wondering how to stay in the honeymoon phase in your relationship. Fortunately, there are clever hacks you can do to prevent the honeymoon stage from fully ending.
"Science says the honeymoon phase lasts about 2.5 years, so the key to keeping the honeymoon phase ever-alive in your relationship is creating adventure," couples coach, Brooke Genn, tells Bustle. "Finding extraordinary fun in the seemingly ordinary moments of your life can help you enjoy your partner."
When you've been with someone forever, things can start to feel stagnant. Although you love each other, arguments will happen, and life can get in the way. So according to Genn, it's all about finding the silver linings in any bumps that come your way.
"Your ability to keep your sense of youthful play and curiosity will continue to bring you back to those honeymoon feelings, year after year," she says. "Delight in the little things whether you're on a walk in your neighborhood or breathing in the fresh air of a foreign town. Create adventure. The honeymoon phase is a state of mind, rather than a period of time."
So here are some clever hacks to keep that honeymoon phase going, according to experts.