9 Instagram Backdrop Ideas That Will Make Your Photos Pop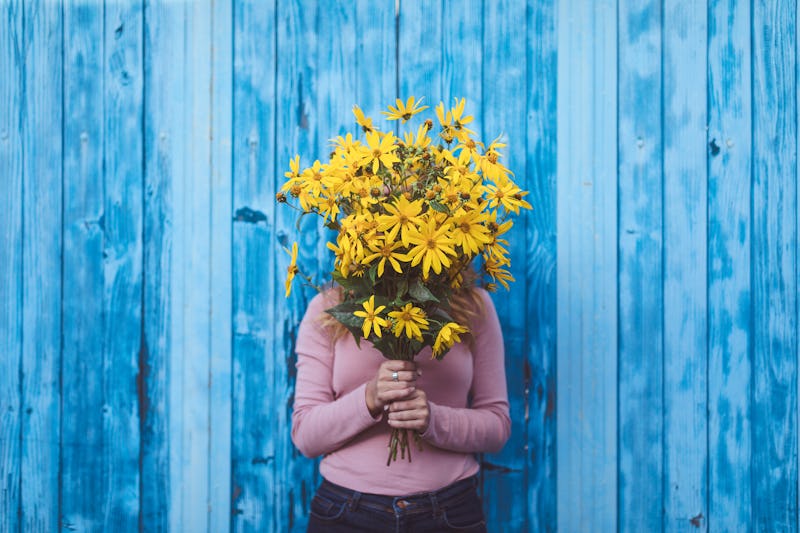 Jasmina007/E+/Getty Images
There are so many factors that go into a great Instagram post: the outfit, the pose, the filter. But before you can even get all that down, there's one essential piece that ties not just your photo together, but your whole feed: the backdrop. Now, you probably don't want every single picture to have the same background. But whenever you post an at-home selfie or #ootd, Instagram backdrop ideas can really help your photos pop.
The type of background you want for your post can depend on the type of Instagram theme you're trying to channel. Are you into nature? Do you prefer solid backgrounds? Do you like busy works of art? Once you figure out the kind of vibe you're going for, you can use that to determine the colors and patterns that might go into the backdrop you want to use for your photos.
The kinds of photos you post can clue you in on the best options as well. If you like posting pictures of your funky and loud fashion sense, you don't want a background that'll conflict with the main focal point of the photo. And in a similar way, if you're used to wearing more muted colors, it might be a good idea to give your photos a fun background. Either way, the choice is yours.
Here are nine backdrop ideas that are sure to get your Instagram photos on-point.