9 Interesting Personality Traits All People Who Have Success With Love Have In Common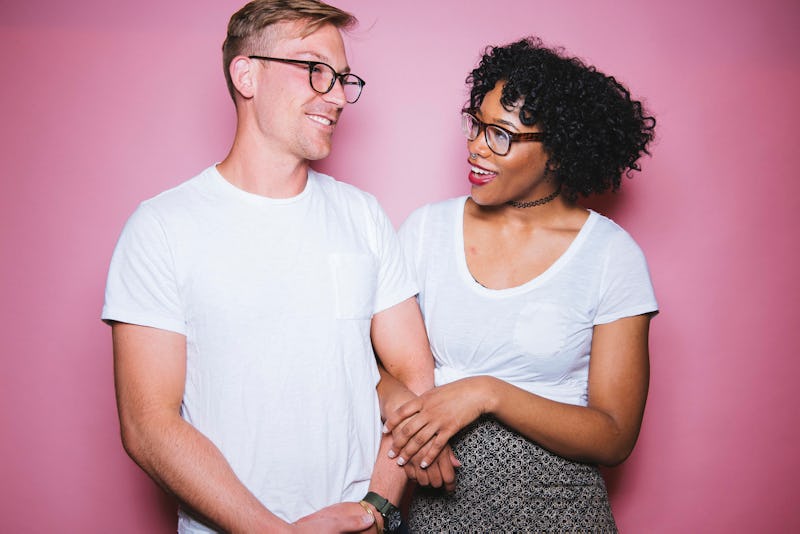 BDG Media, Inc.
There really is no one way to be or act in a relationship. We're all so different, and we all bring unique aspects of ourselves to the table, so if you're asking yourself how to be in a relationship, know that it's truly tough to pinpoint any specific personality traits all people who have success in love have in common.
In reality, anyone, if they want it, can have a successful relationship. But there are a few traits that can make sharing your life with someone a helluva lot easier. "Successful relationships don't just happen by chance," Chicago-area couples therapist Theresa Herring, LMFT tells Bustle. "They require people to be intentional and do things that fill the relationship's emotional bank account rather than deplete it." That's why traits like flexibility, optimism, and positivity can go a long way when it comes to finding and keeping a healthy, long-term relationship, whereas things like negativity or pessimism might just get in the way.
That doesn't, however, mean you can't be in a healthy relationship if you aren't super cheerful, or a natural "glass half full" type. "While certain personality traits can help you find and maintain love, don't worry if you don't have them," Herring says. "These traits can be learned." They're something you can decide to work on, and slowly begin to practice in your life. You can also develop them by going to therapy, where you might, for example, learn to think with with more positivity than negativity.
Anyone can create a healthy, loving relationship if they want to. And anyone can pick up the personality traits that make an LTR easier. Here are the traits that experts say come in handy when it comes to having success with love.