9 Interesting Things That Happen When You Date Someone Who Isn't Your Type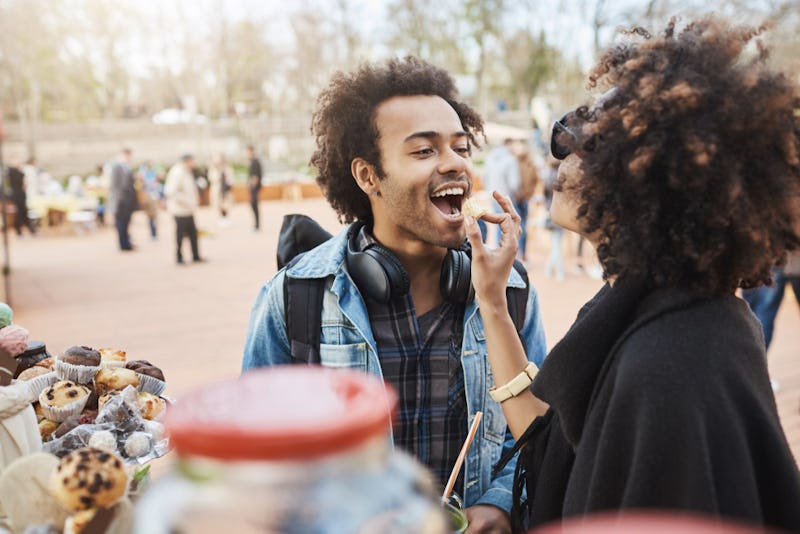 Cookie Studio/Shutterstock
When it comes to dating, it's not uncommon to steer yourself towards a certain "type," time and time again. You might find that you're naturally drawn to artistic people, or introverted people, or folks who are highly adventurous. And while that's great, some interesting things can happen when you date someone who isn't your type, and step outside your comfort zone.
"Everyone has dating preferences," Jonathan Bennett, relationship and dating expert at Double Trust Dating, tells Bustle. "Over time those preferences can become more rigid and turn into a 'type,' which then can guide a person's dating choices." It may explain why you've always had the same experiences, or some of the same dating problems.
By having a type, you may even be unintentionally boxing yourself in. "While types are normal," Bennett says, "they can be problematic if you feel a great connection and are attracted to another person, but refuse to move forward because that person isn't your traditional 'type.'"
It's OK if you can't help but be attracted to certain qualities, but opening yourself up to the possibility of dating someone who doesn't have those traits can be eye-opening. Here are a few things that might happen, according to experts, if you choose to date someone who isn't your type.