9 Low-Cost & Accessible Health Care Resources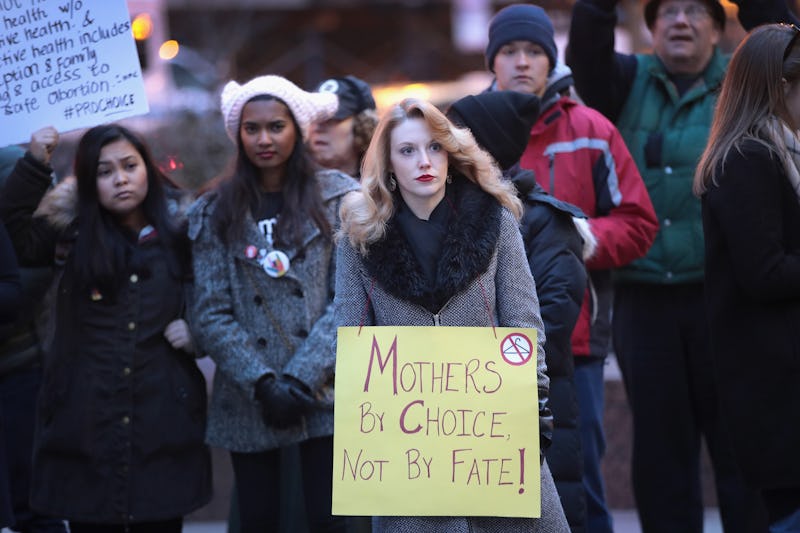 Scott Olson/Getty Images News/Getty Images
On Thursday, May 4, the House Republicans narrowly passed a health care bill, the American Health Care Act (AHCA), that could result in millions of Americans losing their insurance coverage. With the state of affordable coverage in limbo for so many, knowing where to find low-cost and accessible health care resources are more important than ever. It's true that the bill still has to pass the Senate, where it's expected to face much more opposition than it did in the House — but with this being the second time in less than two months the GOP has attempted to push through a health care bill that actively harms so many people, we're all bracing ourselves for impact.
One of the most highly contested changes made to this revised version of the AHCA is the MacArthur-Meadows Amendment, which would allow states to seek waivers to opt out of providing essential health benefits for those with pre-existing conditions, and instead set up "high-risk" pools, going back to the bad old days of skyrocketing premiums and lifetime limits on services covered. Under the AHCA, pre-existing conditions could include sexual assault, domestic violence, postpartum depression, pregnancy, and mental disorders — so, basically, being a woman. Nor are women the only groups particularly vulnerable to losing coverage under the AHCA; pretty much anyone who's not a wealthy, white, heterosexual, cisgender man is at risk.
A substantial number of doctors, insurers, and hospitals have come out in opposition to the new bill. The danger that 24 million Americans could be priced out of coverage is very real, but, thankfully, there are resources available. Here are some helpful free or low-cost, accessible tools for those with the most to lose, should the AHCA pass the Senate. These resources may not be a replacement for insured care, but, at least they are a start.