Photos Of Corinne From 'The Bachelor' Tell A Lot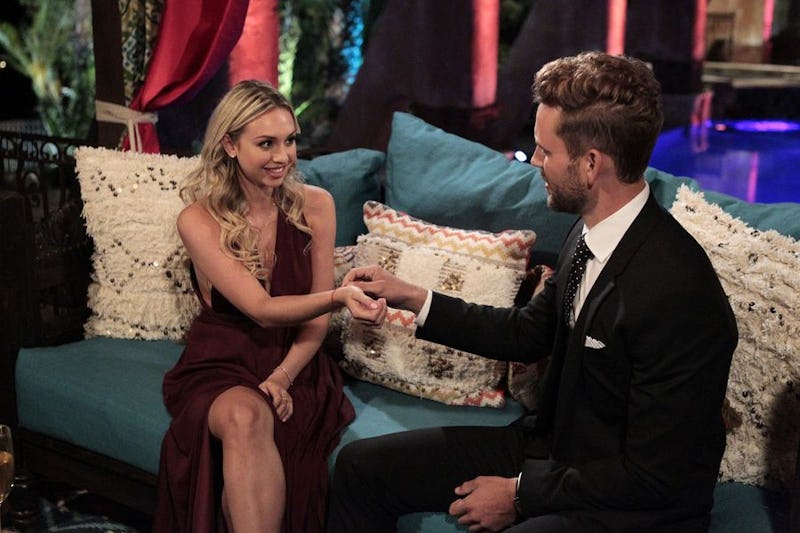 Rick Rowell/ABC
Whether you love her or hate her, you can't deny that Corinne is probably the best part of The Bachelor this season — except for maybe all the long deserved screen time Nick Viall is finally getting. I'm not always a fan of her schemes, but even I can't deny that she always keeps things interesting. And as you can probably imagine, this season's resident villain did her best to keep her life interesting even before the show... at least, according to her social media accounts, anyway. These photos of Corinne before The Bachelor prove that she's always enjoyed being the center of attention, even before she was on a reality show.
After thoroughly examining her Instagram account, it seems like she's always been her own number one fan. Although a few photos include her friends, most of them are selfies or solo photos from her modeling sessions. It doesn't give a whole lot of insight into who she really is, but it does make it clear that this girl has been dominating the game long before she walked into that Bach mansion.
Here are some photos that will give you an idea of what Corinne's pre-Bachelor life was like. Warning: Tons of selfies ahead.
1. She's Always Been Looking For Love
So maybe she's ready for this whole thing a little more than we all thought?
2. She's Pretty Much Constantly In A Bikini
No joke, at least half of her Instagram photos are at the beach... or the pool... or the lake. And yes, I am totally jealous.
3. Her Makeup Skills Are Flawless
Teach me your ways!
4. Her Parents Are The Cutest
If she makes it to hometowns, at least we know her family is definitely going to be entertaining. Wonder what these two would think of Nick?
5. And So Are Her Grandparents
Can we talk about these two?! Also, Corinne is gorgeous even with a more natural look.
6. She Loves Justin Bieber
At least, enough to go see him in concert. Don't worry, Corinne. We've all been there. And some of us (OK, me) may have even seen him more than once...
7. And She Really Loves Selfies
But I may have mentioned that already.
8. She Was The Cutest Little Kid
Just look at that face! I can't. Also, her mom at that age looks a lot like Corinne does now.
9. She Works Hard For Her Bod
And as someone who (occasionally) goes to the gym and hates every minute of it, I have to salute her for that. Way to go!
Hopefully, Corinne will continue to let us in on her life on Instagram as the season progresses — and after it's finished airing. I'm definitely interested to see what's next for her!