9 Playful Ways To Make Your Connection With Your Partner More Intense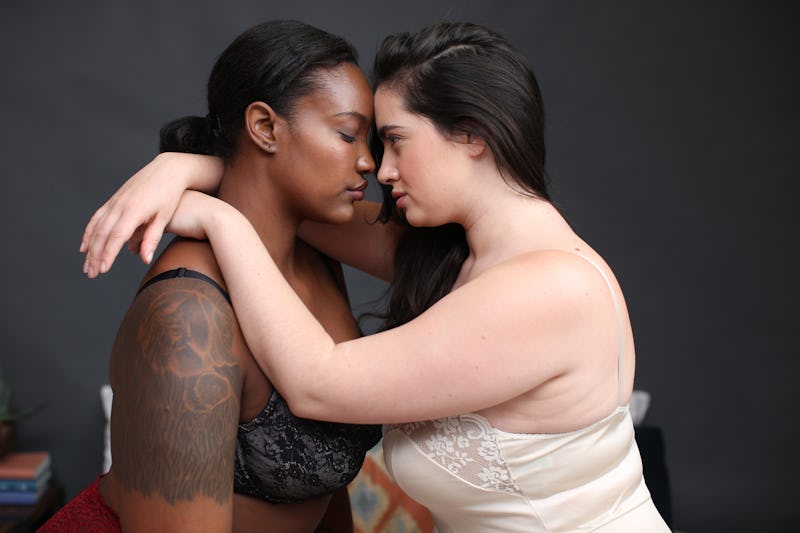 Ashley Batz/Bustle
There's nothing more exciting than finding someone you connect with on another level. A relationship with someone you have a good connection with just feels different. Your conversations may flow smoother, the touches are a little more electrifying, and you two just seem to get each other. If you think your connection is already as good as it can be, think again. Experts say there are small things you can do to make your connection even more intense.
As sex educator and intimacy coach, Susan Kaye, Ph.D., tells Bustle, an intense connection is based on intimacy. When you have intimacy in your relationship, you and your partner feel comfortable enough to communicate. You're able to freely share your needs, wants, and desires with each other.
There are many different ways to intensify your connection, but as Dr. Kaye says, it starts with you. Meaning, you need to feel good about yourself and how things are already going in the relationship before you try to intensify things.
If you're coming from a place of fear or a need to "fix" something in the relationship, it may not go over as well. Forming a deeper connection isn't about keeping your partner hooked to you or the relationship. It's about making something that's already good even better.
So here are some ways you can make your connection with your partner more intense, according to experts.