11 Old-Fashioned Royal Wedding Traditions We Should Steal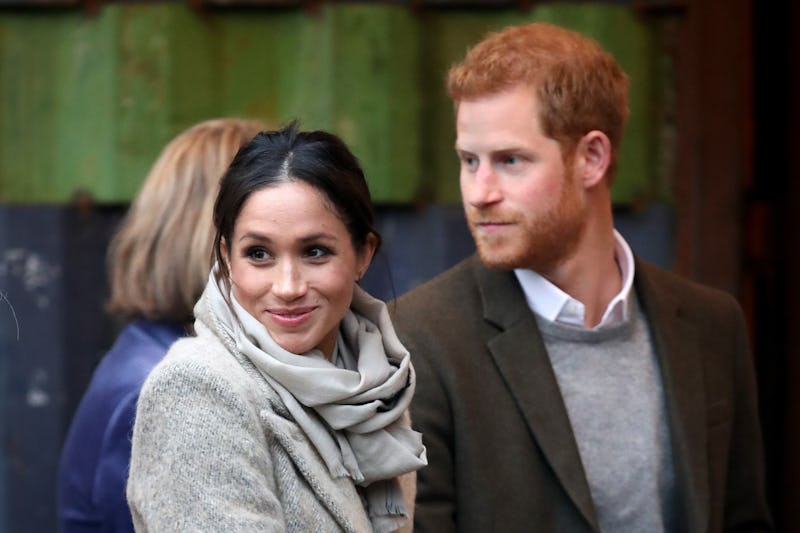 Chris Jackson/Getty Images Entertainment/Getty Images
Ever since Prince William and Kate Middleton were married back in April of 2011, the world has been fascinated by the royals, and all their old-fashioned royal wedding traditions. And now that Prince Harry and Meghan Markle are set to do the very same in 2018, it's hard not to dream — just a little bit — about what it might be like to steal a few of their traditions for your very own.
Because if anyone's worth stealing a few tips from, it's these two — especially since their Big Day will undoubtedly be a sight to behold. "Despite the fact that Prince Harry and Meghan are very much a modern couple, the Royal Wedding will still be richly steeped in tradition," Danielle Gonzalez, owner of the floral company Blooms by the Box tells Bustle. "The family has protocol in place for many elements of the celebration and while there may be some deviations from it, expect tradition to reign supreme on the Big Day. With that, if you're a royal enthusiast, it could be fun to give a nod to the grand celebration."
By snagging a few fun ideas from Harry and Meghan, you can up the "royal" factor at your wedding, or simply add a few old-fashioned British elements to your next party. Here are a few traditions experts say might be fun to copy yourself.