9 Seemingly Awkward Questions To Ask Your Partner Before Committing To Them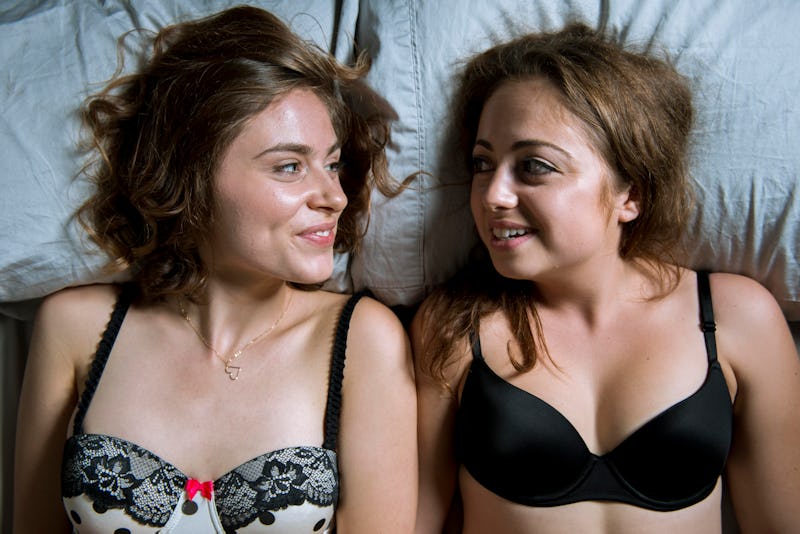 BDG Media, Inc.
Committing to a partner long-term doesn't have to involve a down payment or a ring; it can sometimes be a subtle decision or realization. What you do need, to commit to someone, however, is to really know them and trust them. And there are certain important conversations to have in a relationship, even if they're a bit scary.
A lot of questions that can seem just plain awkward to you may actually be crucial for your relationship. And keeping conversations off the table just because they're uncomfortable may not always be a good idea. "If you're in a relationship for the long haul, it's important to know a lot about what you're getting into, and this includes [...] awkward things," David Bennett, certified counselor and relationship expert, tells Bustle. So you may want to prioritize certain conversations in the beginning, before you take any major steps towards commitment.
Having these conversations can help you grow as a person as well. "Sometimes uncomfortable questions are difficult because we aren't even willing to be that vulnerable with ourselves about our own feelings or desires," licensed clinical psychologist Dr. Carly Claney, tells Bustle. "Facilitating conversation about difficult, awkward, or uncomfortable topics allows you to practice discussing things in a vulnerable way. This can lead to being authentic with yourself within the relationship and facilitates a satisfying relationship." You may gain more insight into the long-term potential of your relationship, and also gain valuable communication tools that can help you two have a healthier relationship if you do commit.
Here are nine seemingly awkward questions you may want to consider asking before committing to your partner long-term.