9 Sex Positions To Try This Valentine's Day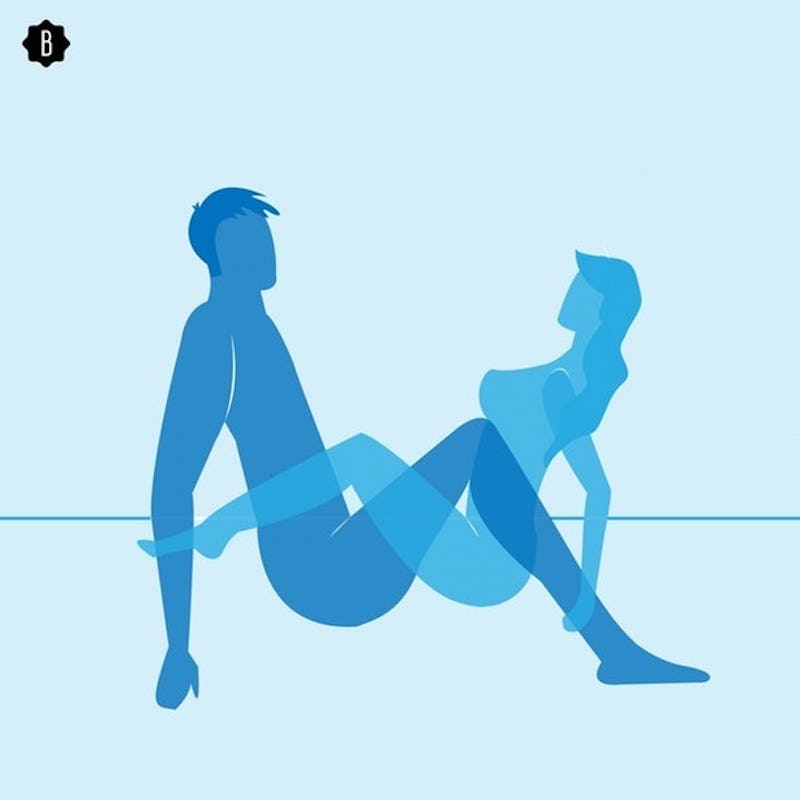 Caroline Wurtzel/Bustle
Some people think Valentine's Day is the best day of the year — whether they're single or in a relationship — and some couples certainly go all out for the big day. But for others, even those who have someone to spend it with, celebrating Valentine's Day can be a bit of an "ugh" moment that comes up year after year.
"Couples learn to dislike Valentine's because of the pressure to be romantic, to do something special, and the disappointment when it doesn't go right," Tina B. Tessina, aka Dr. Romance, psychotherapist and author of Love Styles: How to Celebrate Your Differences, tells Bustle.
Sometimes, it can feel impossible to do it right. Either you go too big and it feels cheesy and forced, or you don't do anything and it can feel a little flat and joyless. The solution? Well, there's not one perfect Valentine's Day solution for everyone, but locking yourselves in at home for an all-night sex marathon doesn't sound like a bad idea — regardless of what you think of the holiday. It sounds even better if you order pizza.
OK, even if you're not planning a sex marathon, if you're a sexual person with a partner there's a good chance you'll be getting down this V-day. If you want to take your bedroom game up a notch, here are some positions to celebrate Valentine's Day with a bang.