Here Are 31 Sex Positions — One For Every Day Of The Month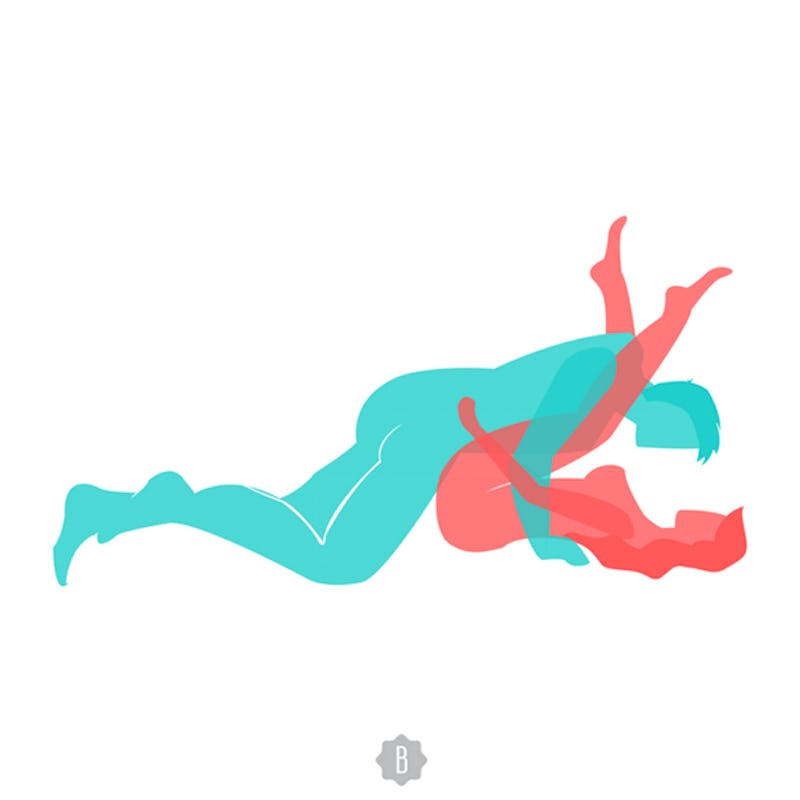 Caroline Wurtzel for Bustle
Keeping your sex life exciting can be tough, but it's important to make sure you're happy with that area of your relationship. If either you or your partner start to feel bored, it can affect your entire relationship.
"A relationship is like a bicycle, when one of the wheels is flat, it will still go, but not well," Eric Marlowe Garrison, sex and relationship counselor, and author of Mastering Multiple Position Sex, tells Bustle. "Even if only one partner is in that sex rut, it's going to affect the relationship sexually. When you need something that your partner doesn't need, it's difficult to understand why they don't need it."
So how do you keep the spark alive? Well, part of it involves keeping things interesting in your sex life — and one of the easiest ways to do that is by trying new locations and new positions. So here are 31 sex positions — thirty freaking one. You've got one for every single day of March if you decide to have sex all month long. But use them as you please, whether you do a month-long challenge or just want a database of sex positions to have on hand. Here's what you can try with a partner — or two — this month.