9 Shocking & Gross Things That Can Happen To Your Body While Flying In An Airplane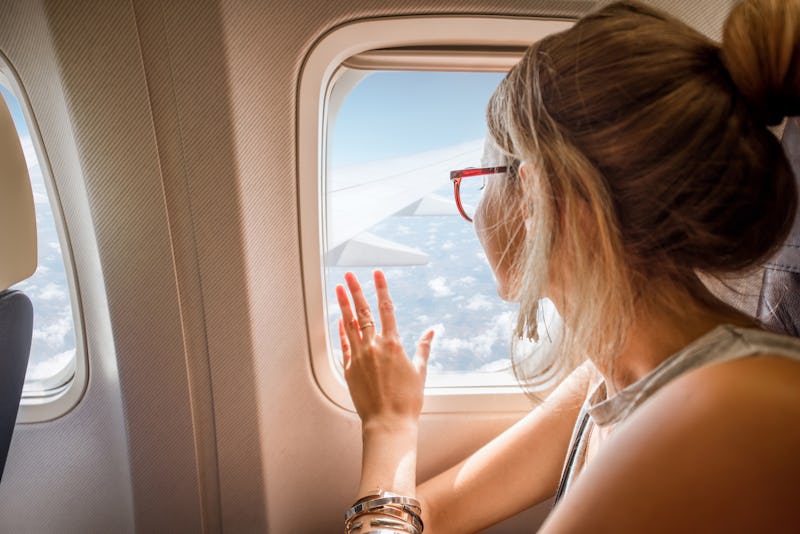 rh2010/Fotolia
If you've ever stepped foot on a plane, then you already know flying can affect your body in some pretty significant ways. Like most public modes of transportation, planes can be small, cramped, and thus totally riddled with germs. But there's the dry air, high altitude, and long periods spent sitting down to contend with, too.
For all these reasons, many people "dread air travel, especially when going on vacation," healthy lifestyle expert Jaya Jaya Myra tells Bustle. "Flights are often full and the space is cramped. You're exposed to peoples' germs in close quarters, and you can't open a window or get away from them." So it's not uncommon to arrive at your destination with a cold, or some other type of plane-induced illness or side effect.
But none of that means flying has to be horrible — especially if you take a few precautions to keep yourself well. To start, you'll want to drink a lot of water, since you'll see below that dehydration plays a pretty big role in what makes flights so uncomfortable. And you'll definitely want to pack extra cleanliness items, like hand-sanitizer, so that you can remain as germ-free. Here, a few more surprising things that can happen during flights — as well as tips for staying as healthy as possible whenever you fly.