9 Shocking Things That Happen To Your Brain When You Get A Phone Or Email Notification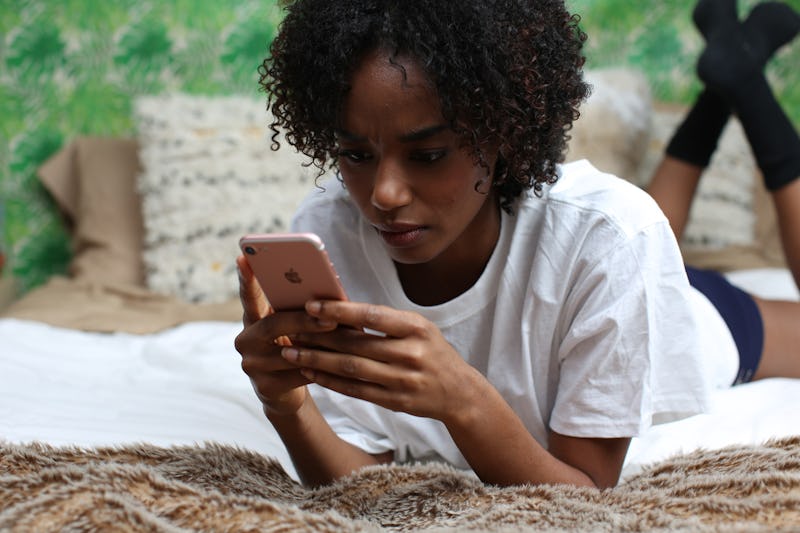 Ashley Batz/Bustle
If you check your phone throughout the day, or reach for it the moment you hear it ring, you might be surprised by the impact a simple notification can have on your brain. Whether you hear it or see it, the alert can trigger a whole host of emotions, chemical reactions, and resulting side effects. And that includes everything from stress and anxiety, to excitement, and even feelings of addiction.
"Alerts and notifications give us instant attention that make us feel good," Dr. Catherine Jackson, licensed psychologist and board-certified neurotherapist, tells Bustle. "However, while technology has its pros, too much of anything can turn into a bad thing."
Of course, there's nothing wrong with feeling excited about a text, checking for emails, or responding to notifications on social media. But it's important to also check in with yourself, to make sure all these alerts aren't doing more harm than good.
If it seems like the habit of reaching for your phone is getting out of control, it can help to set limits. For example, you might want to "turn off all non-essential notifications (desktop and mobile) so that [you're] not unnecessarily distracted," Alexis Haselberger, a productivity and time management coach, tells Bustle. "At first, [you] may have some hesitation or trepidation related to [...] not being up-do-date with [your] notifications. But as soon as [you] give it a try [you'll] feel an immediate sense of relief."
Once you've gotten your work done, studied, had lunch with friends, etc., you can always turn them back on. It's all about striking a balance, and figuring out what's best for you. Here are some shocking things that can happen to your brain, according to experts, whenever you get a notification.