9 Surprising Daily Habits That Can Add More Toxins In Your Body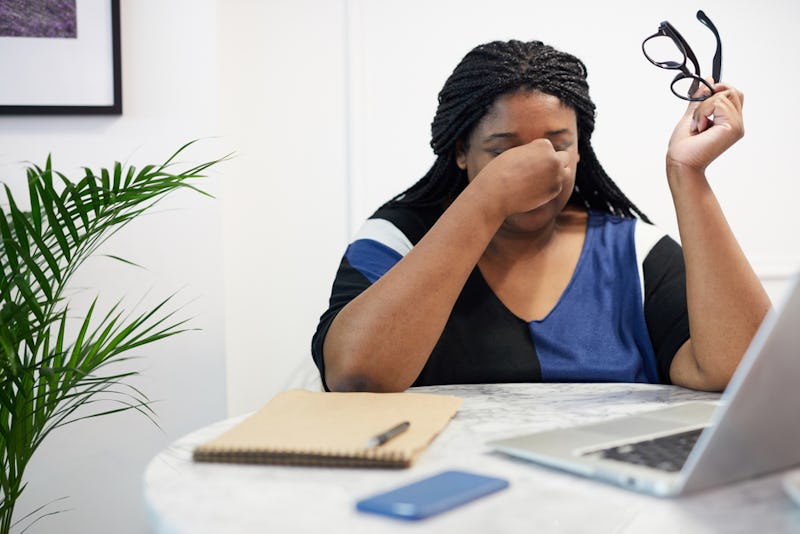 Pressmaster/Shutterstock
Toxins are everywhere in this world of ours, so it's not necessary — or possible — to try to avoid them all. But if you're worried about more toxins in your body, it can help to be aware of the daily habits that might bring you in contact with certain chemicals. And maybe even choose to make a few changes as a result.
Keep in mind, though, that the body is really good at detoxifying itself. "It's pretty incredible how much the body can handle," Gene Gresh, founder of Pioneer Health Center and chief compounding pharmacist at The Feel Good Lab, tells Bustle. "However, with the abundance of chemicals in both the food we eat, the skincare products we use, and the products in our environment, our body can't detoxify everything we're throwing at it."
If your daily routine includes "toxic" habits, certain health issues may become more likely. "[Toxins] can build up in the body [and] wreak all sorts of havoc, including autoimmune problems, skin conditions, sleep problems [...] allergies, brain fog, and even cancer, to name a few," environmental toxicity specialist Tonya Harris, MSHN, BCHN, tells Bustle.
While it's not necessary to zero in on every possible toxin in your life, making a few small changes here and there can help keep your risk down. Read on below for some daily habits that can contribute to toxins in your body, according to experts, as well as what to do instead.