9 Things Everyone Should Know Before An OB/GYN Appointment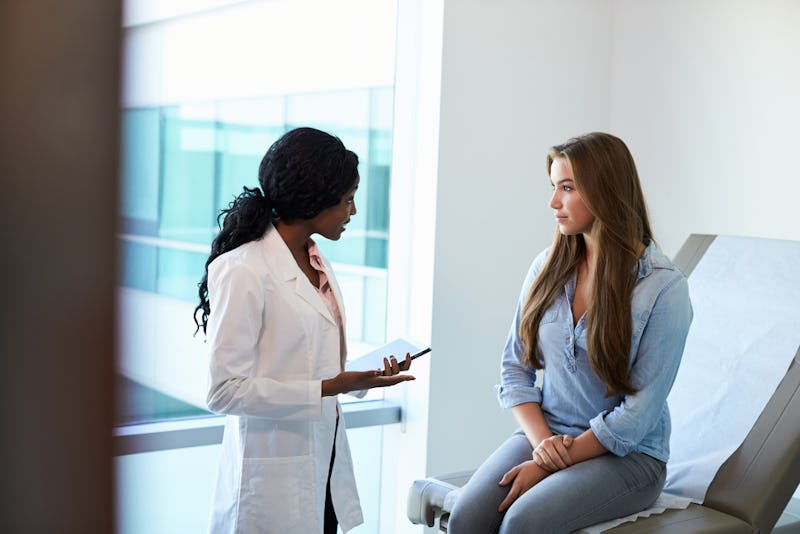 Monkey Business Images/Shutterstock
If going to the gynecologist stresses you out, arming yourself with a few etiquette tips for OB/GYN appointments can definitely help. Knowing what to do, and what the process might be like, takes some of the guesswork out of the equation for you. And, as far as your doctor goes, it can help them provide you with a smoother appointment overall.
Because, as with any doctor's visit, it's only natural to feel a bit uncomfortable or unsure. But that doesn't have to be the case. "Often we don't talk much about the various stigmas [or] myths, let alone foster an educational awareness when it comes to norms and even the mysteries of what goes on down under," Dr. Tamara Guichard, OB/GYN at EliteGYN & Advanced Physicians, tells Bustle. "However, changing those nerves starts with feeling safe with your doctor." And that means asking questions, speaking up, and making sure you're aware of what's happening — all things that are perfectly OK to do.
As for the rest of your visit, the usual doctor's office etiquette tips apply. You'll want to follow whatever your doctor and the staff recommend, Dr. Guichard says, since it's their job to keep things running. Sticking to certain office rules will also ensure you get the care you need. With that in mind, read on for the top etiquette tips for OB/GYN appointments everyone needs to know, according to experts.