9 Things You Did To Get Your Crush To Notice You In The 2000s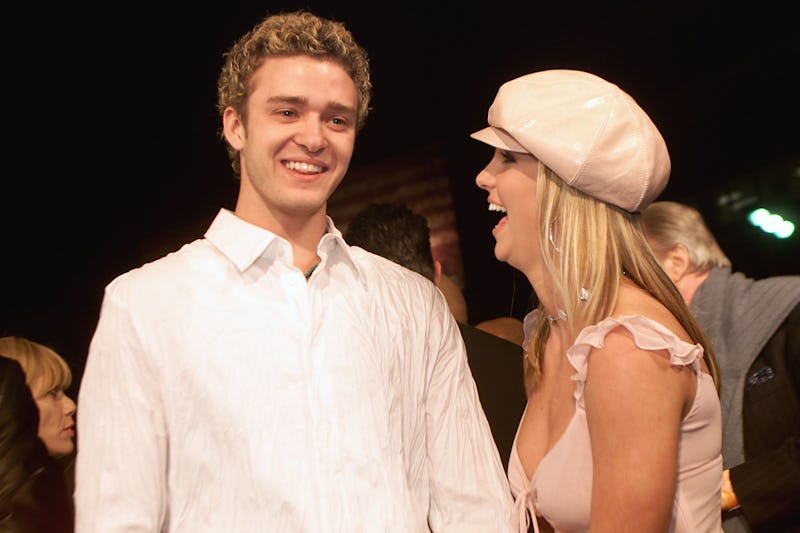 Kevin Winter/Getty Images Entertainment/Getty Images
The early '00s were a more innocent time, when many of our millennial minds were clouded with adolescent hormones and our middle school bodies were shrouded in popcorn shirts and body glitter. In the spirit of Valentine's Day, why won't we all take a nice, romantic little stroll down memory lane and revisit some of the things we did to impress our 2000s-era crush. If nothing else, at least the retroactive embarrassment mixed with the nostalgia will take your mind off the ungodly amount of body glitter you just remembered you sported.
I made some pretty bold choices when it came to getting my crushes to notice me. "Bold" in that they were either extremely over-the-top or wildly unnoticeable. But on the bright side, exactly none of them worked!
For example, in late elementary school I cut my Teresa doll's hair so it looked like my crush's mom's hair. It's fine! I'm fine! Was I trying to conduct some Barbie-centric voodoo? Did I have the intention of showing my crush? Who knows! I just did it because it felt good and so, so right in my prepubescent mind. Thankfully, I didn't show anyone at school and I only cried a little when my mom asked me why I butchered my Barbie's hair.
I also wrote a letter to Santa around that time, asking him to make Matt S. and/or Bobby P. like me. I wasn't picky. It could've been either one or even both! Was I aware that neither Matt S. nor Bobby P. celebrated Christmas? Yep! Did that stop me? Of course not.
What I'm trying to say is we've all been there. I mean, maybe not exactly there — I realize I'm probably painfully alone in my Barbie and Santa-centric ploys for romantic attention — but we all did some pretty ridiculous things to catch the eye of our crush. Many of those things are made even more ridiculous by just how dated they seem 18 years later.
Here are nine things I did to get my crushes to notice me in the 2000s. Please, for the love of my pre-teen self, I hope you did at least a couple of these, too.