9 Types Of Everyday Pain That May Actually Be Caused By Inflammation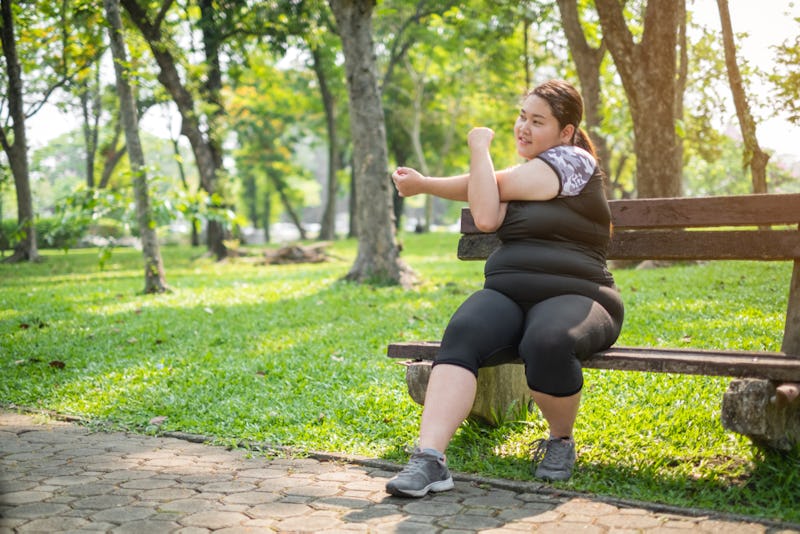 Deep Meaning/Shutterstock
If you're interested in health, you've probably heard about inflammation, and different things you can try to reduce it in your body. But it can sometimes be hard to pinpoint what, exactly, inflammation feels like on a day-to-day basis. For example, is your stomach hurting because of inflammation, or is it just your lactose-sensitive body being upset that you had grilled cheese for lunch? According to experts, there are a number of types of pain caused by inflammation, and they have some tips for identifying them and treating them.
At the onset of a pounding headache or after a long workout, you might immediately reach for over the counter anti-inflammatory drugs like Ibuprofen or Acetaminophen. "Sparing use of these drugs can help sometimes," Kiran F. Rajneesh, MD, MS, director of the neurological pain division and assistant professor at the department of neurology at The Ohio State University Wexner Medical Center, tells Bustle. "However, long-term, continued use of these medications can lead to gastric ulcers, high blood pressure, liver dysfunction, etc." he says. A good rule of thumb is to check in with your doctor if you find yourself taking these pain medications more than about four times a month. This might be a sign that you need a little more help managing your pain and finding its root cause.
Here are some everyday pains that might actually be due to inflammation in different parts of your body, according to experts.