9 Ways To Be There For A Friend Going Through A Tough Time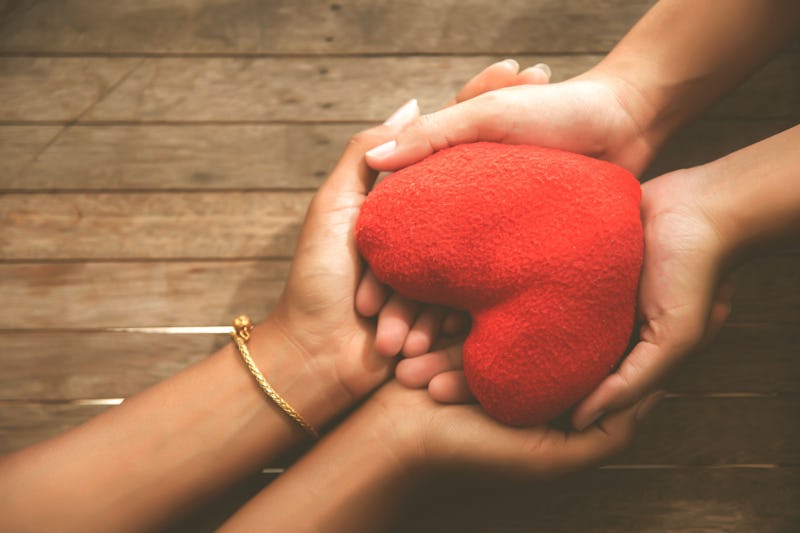 Shutterstock
It can be tough to know exactly what to do when a friend is going through a crisis. Whether they're dealing with a difficult breakup, a death in their family, a health issue, or something else entirely, you'll want to give them as much support as possible. But the right words don't always come to mind. Even when you're trying to help it can feel like you're getting it all wrong.
It's important not to judge yourself for being a bit unsure of what to say in these moments. "It can often feel intimidating or uncomfortable," Allie Friedmann, LCSW, a licensed clinical social worker and therapist, tells Bustle. People can isolate themselves during tough times, Friedmann says, or cope differently than you might have predicated, which further complicates the issue.
"When trying to help a friend, it is important to meet that friend where [they are]," Friedmann says. "You may want to solve the problem or want your friend's negative feelings to go away, but if [they are] not ready, then your efforts could feel like an attack or dismissal, rather than supportive."
Here are a few things to keep in mind when helping a friend through tough times, according to experts.