9 Ways To Know Your Partner Is Still Thinking About Their Ex, Even If They Won't Admit It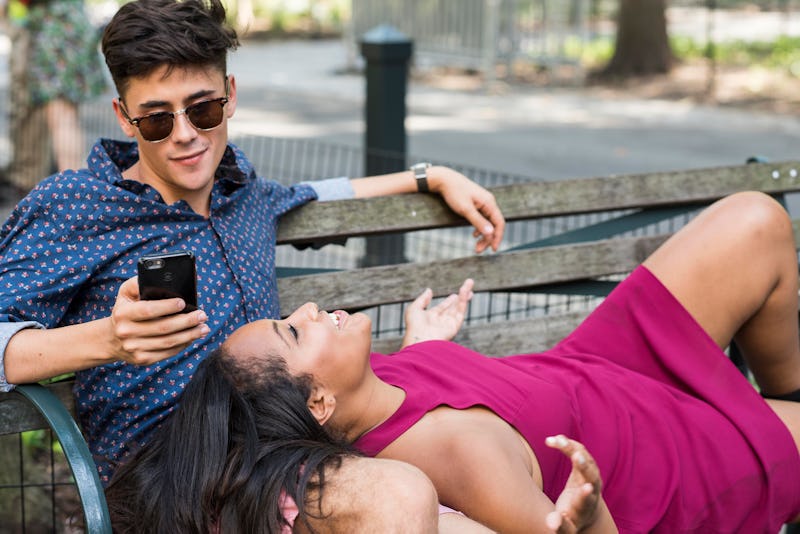 BDG Media, Inc.
If your partner was in a relationship before they met you, they might occasionally think about their ex. For better or worse, their ex had an affect on them and may remain in the recesses of their brain. And you know what? That's OK. It's perfectly fine for your partner to think about their ex, talk about them, and even have a friendly relationship with them.
But it can help to know the difference between someone who's thinking about their ex in a platonic way, and someone who's thinking about them because they still have feelings. If you notice a few clues that your partner seems to be thinking a lot about their ex, "this is a warning sign, but not a deal breaker," author and relationship therapist Caroline Madden, PhD, tells Bustle. Just because your partner is thinking about their ex, doesn't mean they want to get back together with them, or that they aren't ready to date you.
It may, however, be a good idea to talk about it. If your partner's mind seems to be stuck in the past, have a heart-to-heart to make sure they're ready to be in a relationship with you. If you notice any of the signs below, it may be time to have that chat.