9 Ways To Take Your Power Back In A Relationship, According To An Expert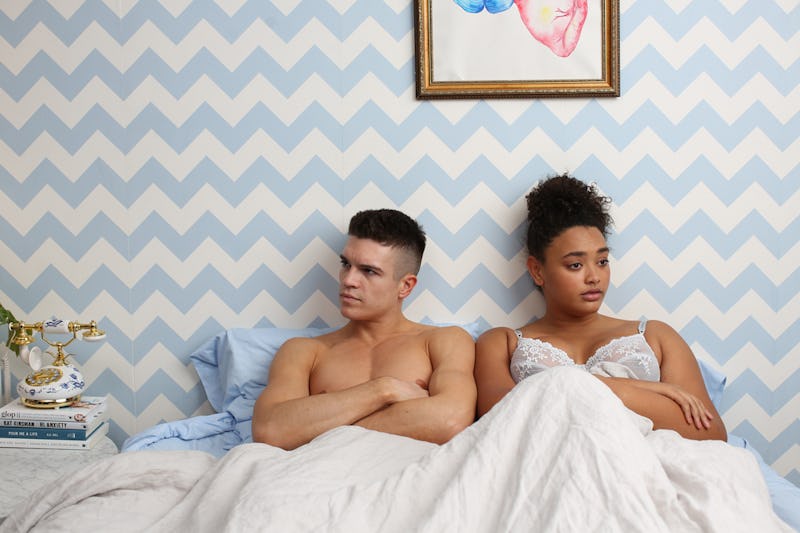 Ashley Batz/Bustle
In a perfect world, all relationships would be healthy, happy ones where both partners feel like equals in every sense. In the *actual* world, the existence of unhealthy power dynamics in relationships means that not every partnership is one that's balanced and mutually fulfilling. You might not initially see it as a big deal if your partner tends to take the lead more than you, but if it becomes clear that they wield all the power in your relationship, it can lead to conflict down the road — conflict brought on by feelings of anger, resentment, neglect, sadness, and more. But what does it mean to have power in a relationship in the first place?
"Power and choice are inextricably linked," Adam Maynard, a relationship coach who specializes in helping people navigate relationship challenges, tells Bustle. "Your power in relationships comes from your ability to make empowered choices about them, so that you can effect the change you want and need. There's always something you can do to feel better about your relationships. You always have a choice. It's just a matter of figuring out what that choice is."
Simply put, you shouldn't let anyone — especially your partner — make you believe that you don't have the power to make the best choices for yourself, regarding your relationship and beyond. If you feel like you need to regain some power in your relationship, here are nine steps that can help you feel confident as you venture to take your power back into your own hands.