5 Survival Tips Every Black Girl Needs To Make It Through Festival Season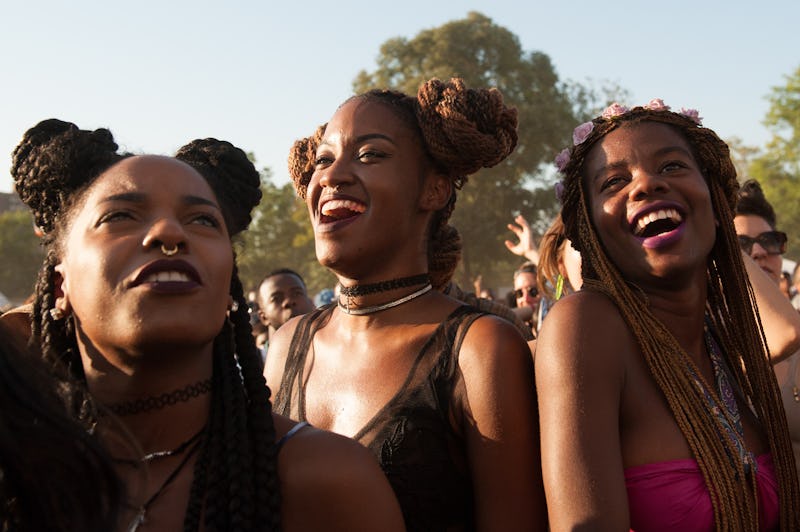 Stephanie Keith/Getty Images News/Getty Images
Festival season is finally here, and it's truly one of the highlights of a good British summer. It's been ages since those pricey tickets were purchased back in the winter months, and now it's time to start planning outfits, organising travel, and getting that itinerary sorted. But for black women and girls, knowing how to survive a festival comes with a little more thought, especially for newbies to insure you'll have the best time possible with your mates.
There's no doubt that British festivals are some of the best in the world, but they can also be pretty uh... vomity, full of anti-social behaviour, and not that culturally diverse. Between the frustrating amounts of cultural appropriation, which some festivals like Glastonbury have tried to stamp out, and the obvious gender gap in line-ups, on top of not seeing that many faces that look like your own, living your best life isn't always that straight forward. Knowing how to successfully navigate these festivals will essentially dictate your festival experience.
So, whether it's a cultural festival, a camping in the countryside with no shower sort of set up, or a one day city festival, this guide will help you stay looking fresh a well as feeling emotionally ready to take on everything that comes along with festivals this summer.