Kim's Makeup Artist Just Teased A Majorly Exciting KKW Beauty Collab Happening In 2018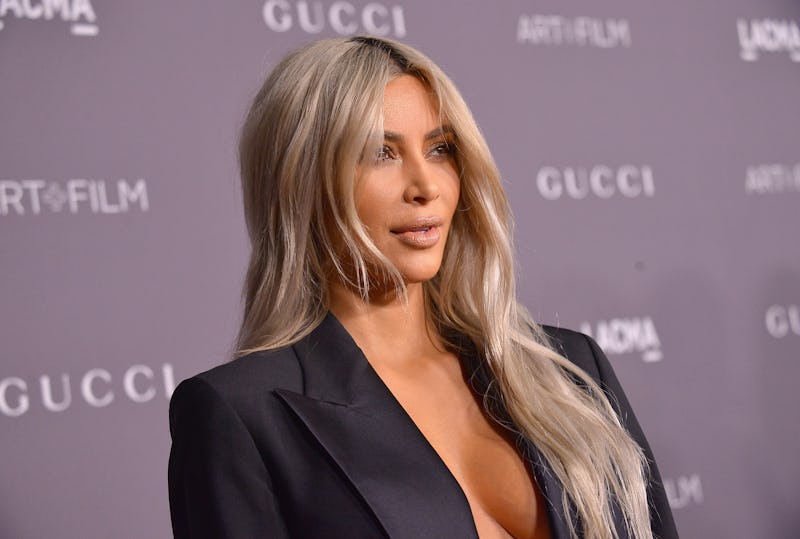 Charley Gallay/Getty Images Entertainment/Getty Images
Brand collaborations with beauty gurus and celebrities aren't uncommon, but a new partnership slated for 2018 is bringing together one of the beauty community's most well-known artist and his celebrity muse. A KKW Beauty x Mario Dedivanovic collab is happening next, and this celebrity brand meets celebrity makeup artist pairing is bound to be major.
Sure, there have been a ton of collaborations in 2017. From Jaclyn Hill x Morphe's affordable but incredible eyeshadow palette to the major moment when Patrick Starrr announced that he was teaming up with MAC Cosmetics for the entirety of 2018, these partnerships are certainly nothing to sleep on, but the sheer star power of this upcoming collection is next level.
According to an interview with Coveteur, Kim Kardashian West's makeup artist and Master Class genius Mario Dedivanovic is partnering with his muse's brand. And no, that's not an exaggeration. He named a shade in his Anastasia Beverly Hills x Mario palette Muse specifically for the reality television star turned beauty mogul.
Now, he and his muse are working together to craft an entire collection. Dedivanovic didn't reveal any details about what would be included in the collection, but fans of both his and KKW Beauty do know that it's coming in 2018. Start saving your cash now.
This actually isn't the first time that a collaboration between the two has been mentioned. According to a TrendMood post from November, Dedivanovic and KKW Beauty had already been teasing the upcoming collaboration during what appears to be a photoshoot.
As for the current announcement, fans seems more than ready for 2018 to land, and some have ideas about what could be coming from the pair.
Considering that Kardashian West hasn't crafted eyeshadows for her brand yet and Dedivanovic has previously done a palette with Anastasia Beverly Hills, this potential product makes total sense.
Fans are already citing the ABH x Mario palette as one of their favorites, so why not create a brand new product?
Other fans don't seem to care what the collaboration is, they're ready for it regardless.
Essentially, people appear to be over the moon about the news.
This isn't the only team-up between Kim Kardashian West and Dedivanovic in 2018, though. The pair have another exciting collaboration coming fans' way. The makeup artist and celebrity are working together on Glam Masters, a reality television series set to air on Lifetime. While Kardashian West is producing the series, Dedivanovic will appear as a judge in a competition where up and coming beauty bloggers compete in weekly challenges. The ultimate prize? A coveted spot in Kardashian West's world of beauty and glamour which, honestly, is all the prize any makeup artist could ask for.
The series is set to air in February, and could KKW Beauty and Dedivanovic plan a simultaneous launch? After all, two collaborations at once would make tons of their loyal fans happy, and it seems as though the pair have been working on the KKW Beauty collection for quite some time. An early 2018 launch would be ideal not just because of the series, but also, because, hello, fans don't want to wait, guys. KKW x Mario needs to happen...well, yesterday, to be honest.
Whether you're a Kim Kardashian West fan, a KKW Beauty loyalist, or an admirer of Mario Dedivanovic's work, 2018 certainly seems like a good year for you. With a makeup collection clearly on the way, a reality television show in the works, and presumably more Master Classes with Mario available in the coming year, the artist and the reality star are on to big things, and fans are certainly ready.