Adele Confirms Marriage In The Sweetest Way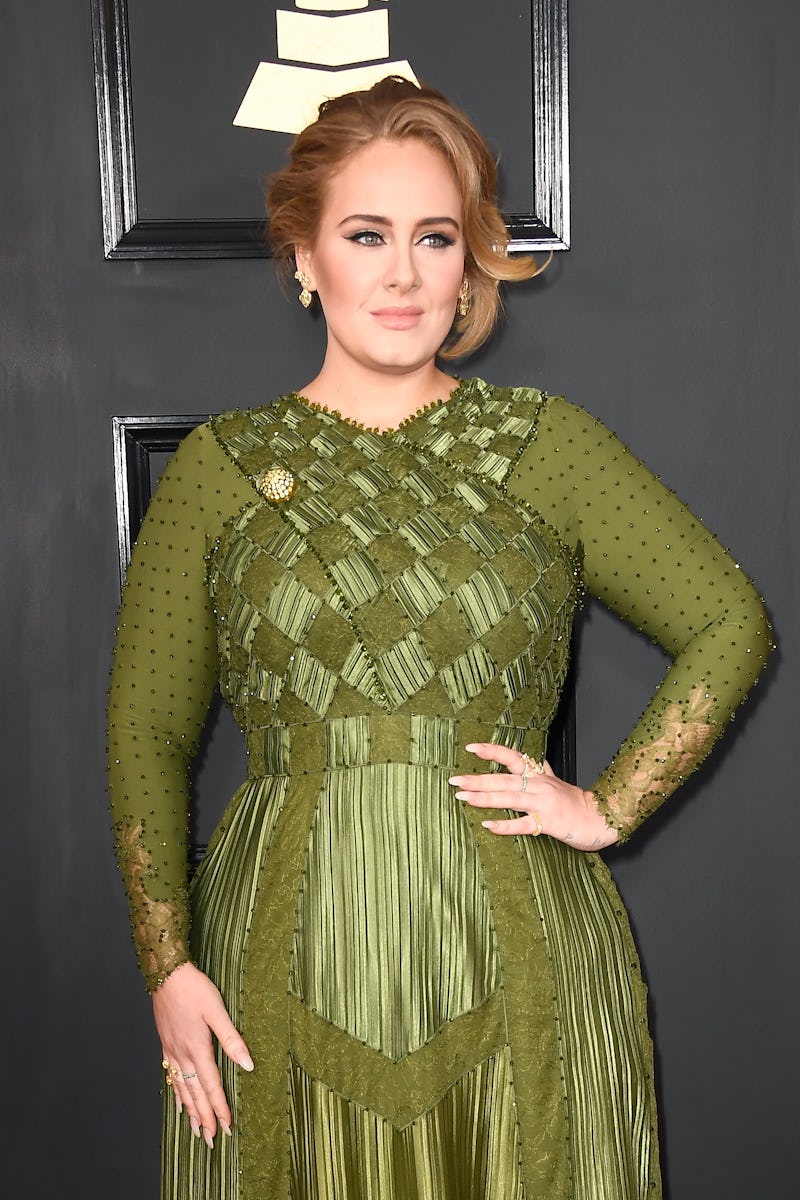 Frazer Harrison/Getty Images Entertainment/Getty Images
It is officially official — the queen of heartbreak anthems, Adele, is married to Simon Konecki, and she confirmed the news at a Brisbane concert over the weekend. As Digital Spy points out, the "Hello" singer's marriage hasn't been a very well kept secret, but never mind that, because seeing Adele finally confirming her special news is too adorable. A fan captured the moment when Adele dropped the "M" word on video as the singer discussed all the emotions she poured into "Someone Like You."
In the video, Adele says,
"Because as bad as a break up can be, as bitter and horrible and messy as it can be, that feeling when you first fall for someone is the best feeling on Earth, and I am addicted to that feeling.
Obviously I can't go through with those feelings because I'm married now. I've found my next person."
The reaction from the crowd was a supportive round of cheering in celebration of the Grammy Award winner's happy home life, and her ability to still make her fans cry even though she herself is in a wonderful place right now. While Adele previously referred to Konecki as her husband at the Grammys, it was unclear if she was officially confirming her marriage at the time. The couple have been together since 2011 and have a son, 4-year-old Angelo, so she definitely could have referred to him as "husband" with or without a ring on her finger.
Adele has always kept her private life quiet. While she pours her heart into her music, her home life is hers. As a result, she managed to keep the particulars of her relationship with Konecki out of the news.
Konecki is a businessman and humanitarian, and it seems their shared passion for charity work may have been what originally brought the couple together. One thing is certain, even though they rarely pose for public pictures together, there is no doubt they are one of the cutest couples out there. In October 2016, Konecki reportedly surprised Adele by swapping out her normal concert confetti with confetti love notes.
As far back as 2015, it was clear Adele and Konecki were the real deal. In an interview with 60 Minutes Australia, Adele gushed, "Being in such an amazing relationship with someone that's so there for me and so loyal and is really part of my core now, that's what made me write about everything I've ever done, because I've got his love."
While no one sings about heartbreak better than Adele, knowing her own love story is a happy one is a joy. May she and Konecki's marriage be filled with nothing but happiness in the years to come.