The Kardashian Family Is Reportedly Most Concerned About Dream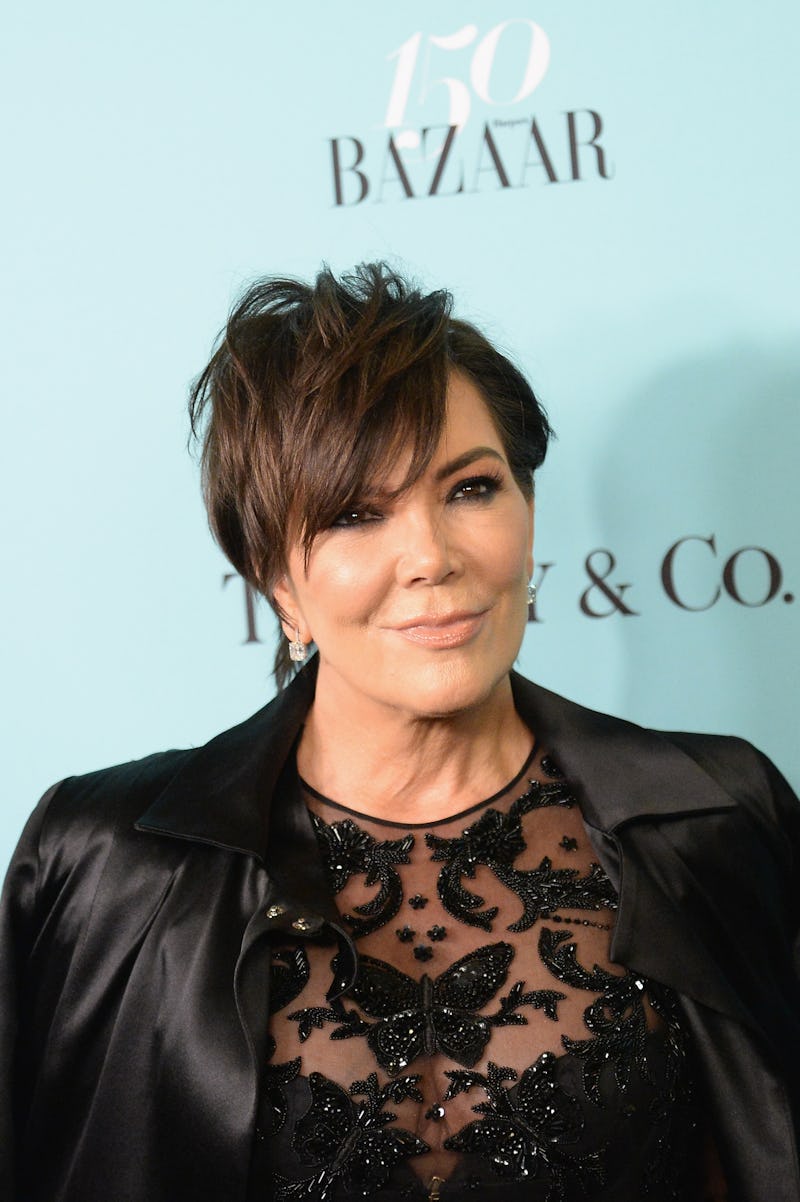 Andrew Toth/Getty Images Entertainment/Getty Images
As you may have seen, on Wednesday, July 5, Rob Kardashian unleashed an Instagram tirade against Blac Chyna that was widely condemned by users on social media. In addition to the allegations he made about his ex-fiancée, Kardashian also posted multiple pictures of a nude woman whom he claimed was Chyna. According to TMZ, the Kardashian family is reportedly staying loyal to Rob Kardashian after his posts, but their main concern is the well-being of his and Chyna's seven-month-old daughter, Dream. Bustle has reached out to a rep for the Kardashian/Jenner family for comment, but has not yet received a response.
Sources close to the famous family told TMZ that the family is worried about the long-term damage that Kardashian and Chyna's ongoing public feud could have on Dream. They reportedly agree that Kardashian crossed the line when he posted the nude photos, and according to TMZ, the Kardashians are "adamant" that any feuding between Kardashian and Chyna in public is unacceptable. The family previously expressed sentiments like this on Keeping Up With the Kardashians. In one episode, the sisters were upset with Rob for posting memes about their family's relationship with Chyna on social media.
Chyna is considering her "legal options" in response to Kardashian's social media rant, her lawyer confirmed in a statement to ABC News on Wednesday night. In addition to the nude photos Kardashian shared, he made allegations of drug use and infidelity against Chyna. On Snapchat, Chyna posted — before soon deleting — a text-only message in which she alleged that Kardashian had abused her. Bustle reached out to reps for Kardashian and Chyna regarding their claims, but did not receive a response.
UPDATE: Kardashian's lawyer told TMZ in a statement that Kardashian's actions were a "spontaneous reaction that he regrets" and that they will not be contesting the restraining order. "Rob's only concern is for the well-being of baby Dream," the statement finished.
EARLIER: TMZ reports that Kardashian's family was particularly bothered by his statement that Chyna had their baby Dream "out of spite" to get back at her ex Tyga for dating Kylie Jenner. Their sources claim that the family is worried that these statements could cause damage in the long run and that it's a problem for Dream to grow up with her parents in a situation such as this.
TMZ's report has not yet been confirmed by the family and they haven't actually spoken out yet. So far, the Kardashian and Jenners have kept to business as usual on their social media pages.