What The Kardashian/Jenner Family Is Up To On Social Media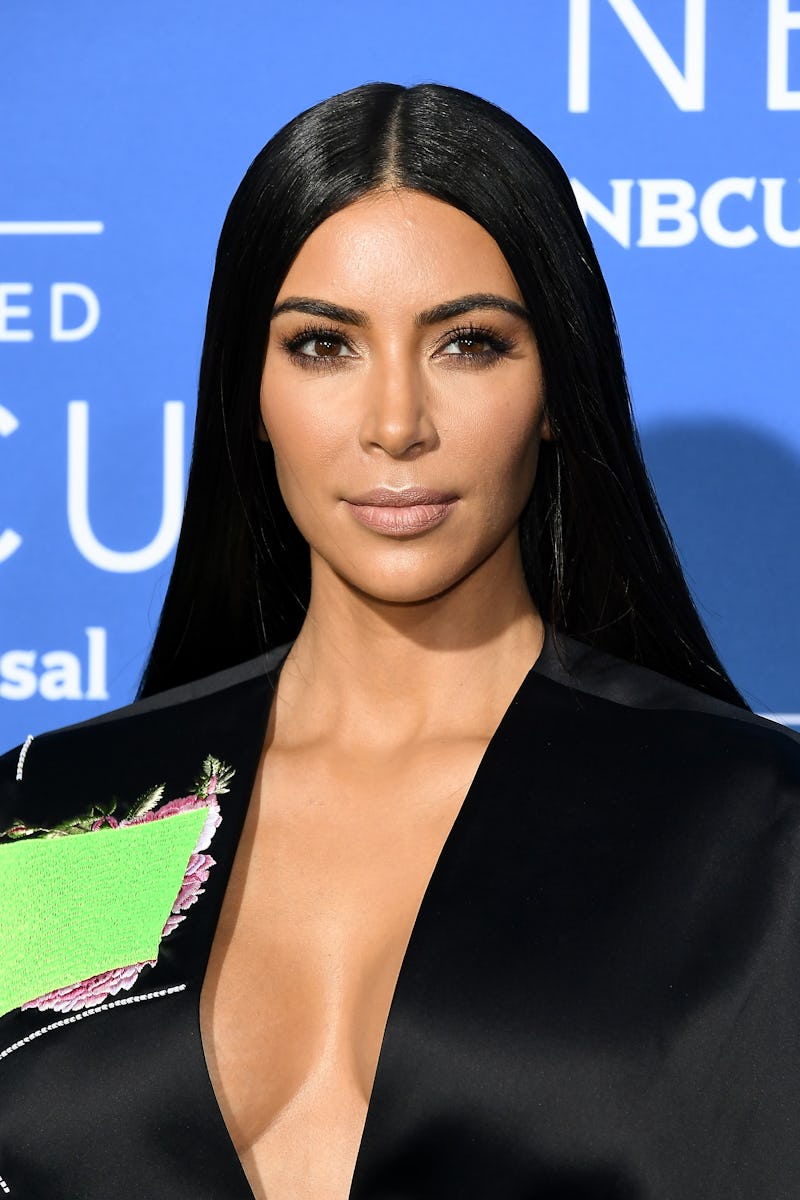 Dia Dipasupil/Getty Images Entertainment/Getty Images
If you've been wondering what the Kardashian/Jenner family has been up to since all of the drama between Rob Kardashian and Blac Chyna went down Wednesday morning, look no further. No one from the family has commented on the disaster of a situation, but many of them have taken to social media — for various other reasons. For example, instead of giving her thoughts on the matter, Kim Kardashian posted about makeup on Snapchat Wednesday.
UPDATE: Blac Chyna's lawyer told ABC News in a statement "We are considering all legal options and recourses at this time." Bustle has reached out to Kardashian for comment, but did not receive a response at the time of publication.
UPDATE #2: Kardashian's lawyer told TMZ in a statement that Kardashian's actions were a "spontaneous reaction that he regrets" and that they will not be contesting the restraining order. "Rob's only concern is for the well-being of baby Dream," the statement finished.
EARLIER: The Keeping Up With the Kardashians star shared several snaps about receiving new makeup, brushes, and a light from Morphe. As you can watch for yourself below, she is beyond thrilled about the items she was sent and can't wait to start using them. "OK, guys, look what Linda from Morphe just sent me," she says in the first snap. "All of this makeup, I am so excited to use this."
For those in need of a brief refresher, Rob posted a series of Instagrams Wednesday about Chyna in which he made several claims, including that she cheated on him, that she is on drugs, and that she sent him nude photos of herself on Tuesday. To make matters worse, Rob posted the nude images allegedly of Chyna. Rob's Instagram account has since been deleted, but he moved over to Twitter to continuing sharing his claims about Chyna. Bustle has reached out to reps for Kardashian and Chyna for comment, but did not receive a response at the time of publication.
As for the rest of the family's social media activity on Wednesday, let's start with Kourtney Kardashian. She tweeted a photo of herself wearing a bikini with a link to her website for her followers to shop her "favorite vacation bikinis." I mean, after all, it is "#NationalBikiniDay". She also shared a tweet linking out to her website so people can try her workouts.
Then, there is Khloé Kardashian. She shared some super cute photos of herself pushing an ice cream cart and holding a red, white, and blue popsicle, which is totally natural and how most of us probably spent the Fourth of July. As for momager Kris Jenner, she shared a photo of Kendall Jenner and Cara Delevingne leaving a Vogue's Paris Haute Couture Fashion Week Party on Tuesday. She also captioned it, "These two! Legs for days.... "
Kylie Jenner has yet to post anything on social media since, but the same can't be said for Kendall, who shared the following tweet about how people can win wireless Bluetooth earphones through her app:
Basically, if you just look at the family's social media accounts, it's a totally normal day and they're going on with business, per usual. That said, it's unclear which, if any, of these tweets were scheduled ahead of time. Particularly with ones like Kourtney's that are just promoting posts from her website, there's a good chance this was already set to appear on Twitter before Rob's rant.
But regardless of why or how they posted on social media, the family is probably trying to understand everything that is going on with Rob and taking it all in like most everyone else before they comment on anything. This is a family matter, so they may understandably want to keep their thoughts private for now.