All The Fashion Under $50 That Your Favorite Celebrities Wore This Week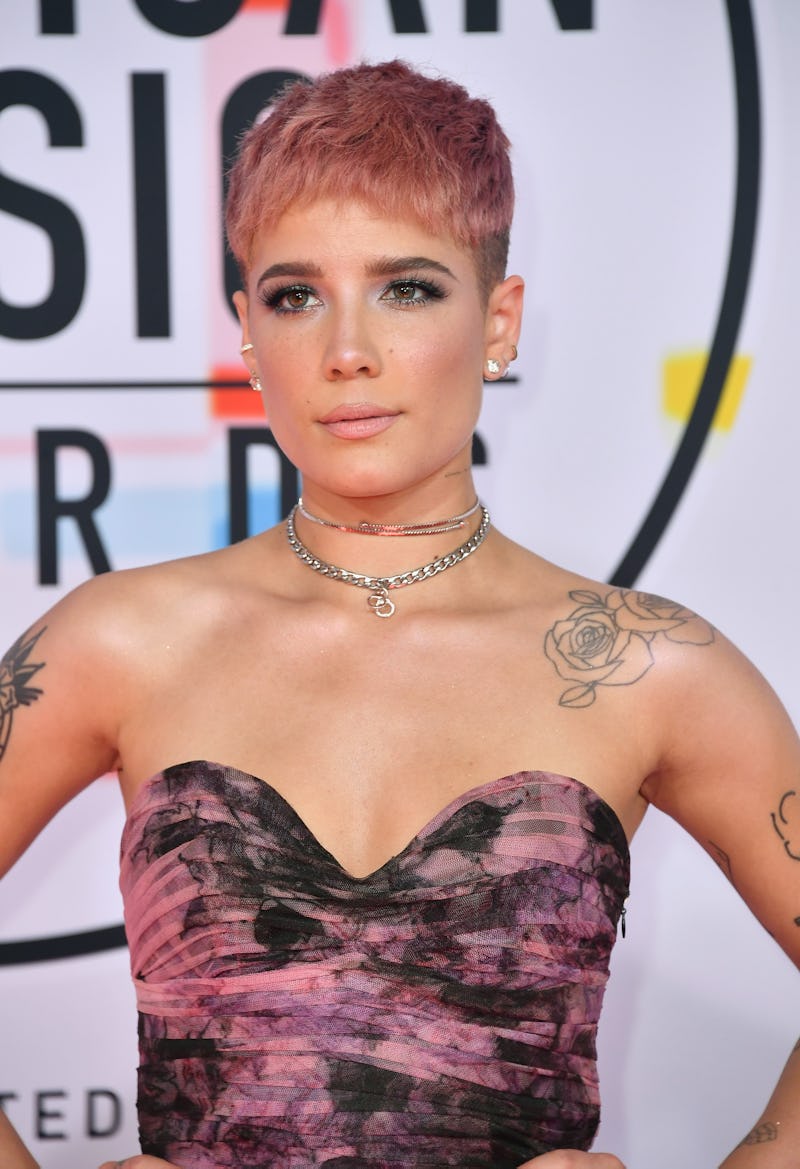 Frazer Harrison/Getty Images Entertainment/Getty Images
When you think of celebrity style, affordability is definitely not a descriptor that comes to mind. However, like we mere peasants, celebrities wear what they like, and whether that's $1,000 or $10, they're going to rock it. This week, these celebrity fashions under $50 proved that not matter the price point, you can make anything look good. From ultra luxury dresses paired with affordable accessories to full on ensembles with a price tag that'll shock you, you can find affordable fashion any where.
This week, the American Music Awards had some of your favorite stars popping up on the red carpet, paparazzi captured some starlets out and about, and some celebrities just full on posted their outfits and details. While many of the looks are a mix of high-end styles, there were some hidden gems lurking in the celebrity fashion archives. Sure, not everything will be your cup of tea, but at least you can look at a few of these famous faces and realize that people can and will wear whatever they want, and you can now cop their styles.
From The Kissing Booth's Joey King to momager Kris Jenner herself, stars didn't disappoint when it came to $50 and under style.
Kris Jenner in Fashion Nova
Jenner's dress may look like it'd cost a fortune, but it's actually so affordable. In fact, this dress from Fashion Nova (sizes XS-3X) retails for only $38. If you want to be really daring, it comes in red as well!
Liza Koshy's 2018 AMAs Ring
Koshy's ensemble may be high-end, but according to Steal Her Style, she was rocking one affordable accessory that's both minimal and affordable. Her Melinda Maria Duchess Gold Ring retails for just $48.
Hailey Baldwin's Gold Hoops
It looks like Regina George isn't the only person who can rock gold hoops. Hailey Baldwin's pair are a more pronounced width that's definiely reminiscent of the 80s. You can snag your own pair for $45 at Luv AJ.
Joey King in Privé Revaux Sunnies
No matter the season, everyone loves a good pair of sunnies, and Joey King's pair from her Instagram just so happen to be from another celebrity's collection. King's Privé Revaux Candy sunglasses are actually from Riverdale star Madelaine Petsch's collection.
Halsey's 2018 AMAs Choker
If you're looking for a bit of an edgy accessory, Halsey has you covered. While her look for the 2018 American Music Awards was mostly comprised of high-end styles, her handcuff choke is totally affordable ringing in at $30.
Cardi B in Fashion Nova Jeans
While Cardi B has been rocking some seriously glam ensembles, like her 2018 AMA's dress, she looks incredible rocking a pair of classic skinny jeans from Fashion Nova.
Ariana Grande in "I Ain't Shit" Tee
According to Instagram account @StyleForAriG, the singer's "I Ain't Shit" polo is from DollsKill (offers sizes extra small-large, sizes vary by brand), and retails for just under $20. According to the comments, though, the shirt is sold out so keep an eye on the site for a restock.
Malika Haqq
Khloe Kardashian bestie and former star of Dash Dolls Malika Haqq post an image of herself on Instagram this week looking gorgeous in a Pretty Little Thing (offers sizes small-large) body suit that won't break the bank.
If you've been looking for some new celebrity fashions to rock that won't break the bank these pieces for under $50 will totally do the trick.