You'll Want To Listen To All Of These Amazing Songs From 'Crazy Rich Asians' On Repeat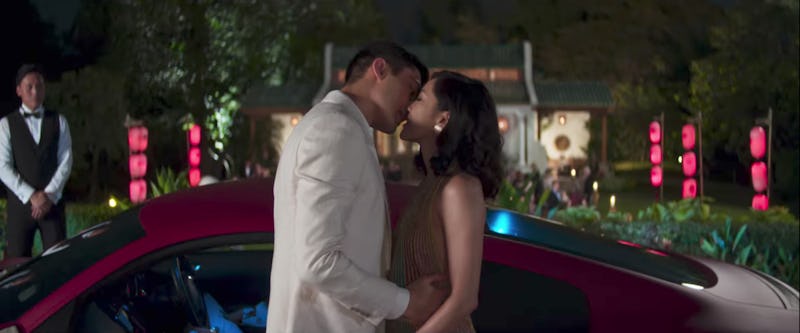 Warner Bros. via YouTube
Every romantic comedy needs a perfect musical moment — and thankfully for rom-com fans everywhere, Crazy Rich Asians is packed full of them. All the songs in Crazy Rich Asians blends American and Asian culture thanks to a combination of classic Chinese love songs and popular English songs reworked with Chinese lyrics and sung by Asian performers. And according to the film's director, Jon M. Chu, and the music supervisor, Gabe Hilfer, all of those choices were a conscious decision to underline Rachel (Constance Wu)'s entrance into high society in Singapore.
"I wanted to take hit American songs and make them Chinese, to give audiences a sense of how we feel as Asian Americans," Chu said in a recent interview with Quartz. "That crazy blend of identities and cultures that makes up who we are. It felt to me like a critical part of what we were trying to do."
And like the film itself, the Crazy Rich Asians soundtrack has become a hit, introducing fans everywhere to new artists and interpretations of classic songs, all of which helped soundtrack some of the film's most emotional and extravagant moments. Keep on reading to find out your new favorite artist ... and to relive the opulence once more.