Why Amy Schumer Is Marching In Washington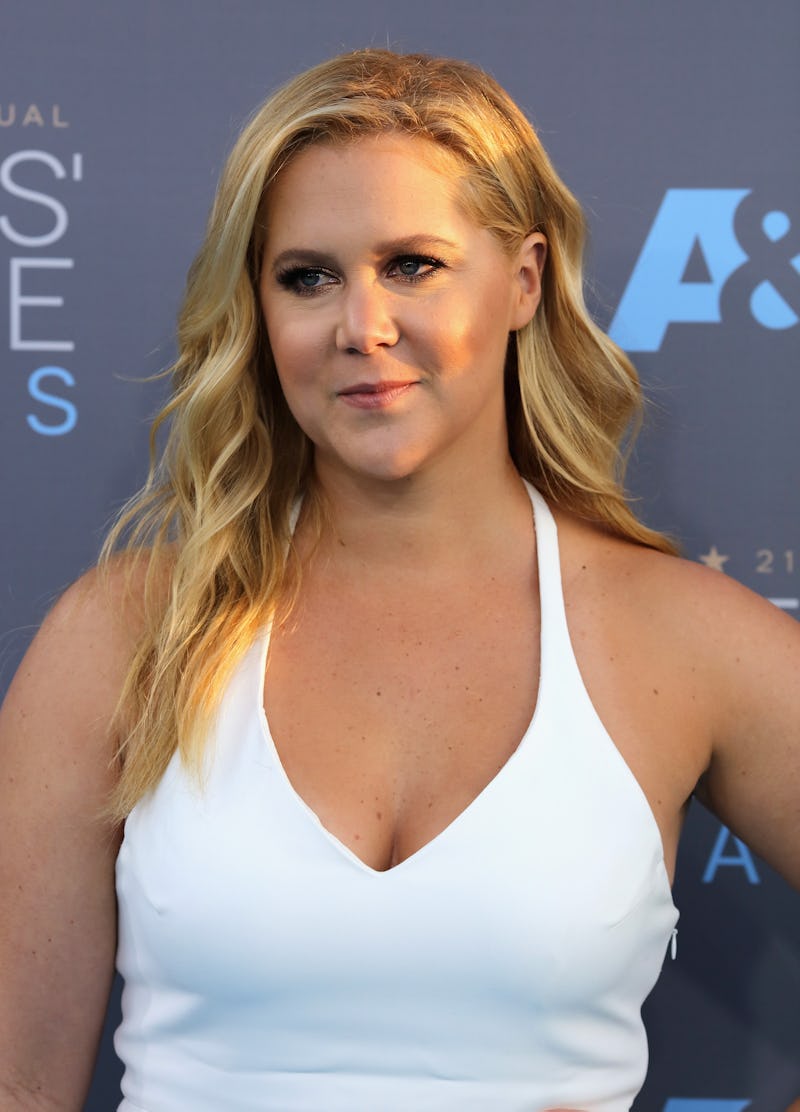 Mark Davis/Getty Images Entertainment/Getty Images
In case you've been living under a rock the last few months, there's a Women's March happening in Washington, D.C. on Saturday, Jan. 21. Numerous celebrities are turning out for the event, including Amy Schumer, who is marching to support women all over the nation and show that she is unafraid of what the Trump presidency may bring in the next four years. Schumer made her marching platform clear on Instagram on Friday. There, she posted a pretty precious throwback of her as a child, swaddled in bubbles during bath time.
Schumer captioned the photo with her empowering statement on why she is going to march in Washington D.C. She wrote,
#fbf I am going to march tomorrow with love in my heart and hope for our future. I'm marching for so many reasons. But mostly just to show up and say I will be here next to you all fighting for what's right. So we can all live safely and equally together. We will protect each other. And when tomorrow is over we will realize that it's just the beginning. We will need to show up for each other for years to come and we will every time. I've got your back and you've got mine. Let's march. #whyimarch
The sisterhood is getting strong than ever, if Schumer has anything to say about it.
Schumer was an avowed supporter of Hillary Clinton during the 2016 election. She regularly appeared at Clinton-centric events and fundraisers, consistently rallying support for the illustrious then-presidential hopeful. It's exciting to see what shape Schumer's political activism will take going forward, beginning with her march in Washington.
Schumer is not the only female celebrity making her reasons plain for marching. In the time leading up to the march, fans have heard from Chrissy Teigen, Katy Perry, Connie Britten, Padma Lakshmi, and so many others about why showing up and marching in D.C., and in sister marches across the country, matter so much to them. It's not only a beautiful time to be a woman, it's a great time to feel the love pouring in from the platonic sisterhood.