'Mary Poppins Returns' Adds Angela Lansbury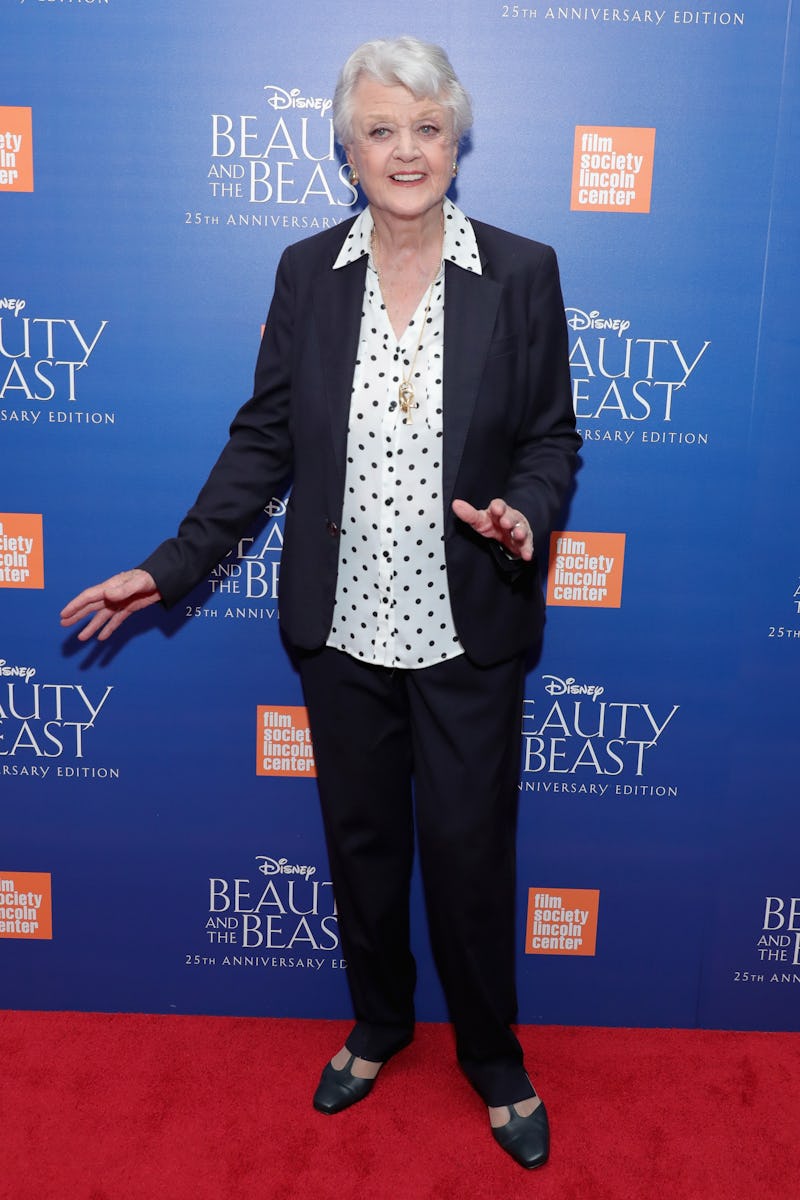 Neilson Barnard/Getty Images Entertainment/Getty Images
This is not a drill: Mrs. Potts is going to be in the new Mary Poppins movie. I repeat, this is not a drill. According to a press release from Disney, Angela Lansbury has joined the cast of Mary Poppins Returns in the role of the Balloon Lady. She joins an already amazing cast that includes Meryl Streep, Emily Blunt, Colin Firth, Ben Whishaw, and Lin-Manuel Miranda .
The Murder She Wrote actor has long been a Disney regular. In addition to voicing Mrs. Potts in the animated Beauty and the Beast, Lansbury also appeared in the Disney classic Bedknobs and Broomsticks. Having her appear alongside Streep, Blunt, and Miranda will only make the new Mary Poppins story more magical.
In fact, Lansbury's character is all about the magic. She is taking on the role of the Balloon Lady, who appears in the original novels by P.L. Travers. The Balloon Lady is just as amazing as she sounds. She is a woman who truly believes there is a balloon for everyone, and she always tries to match the right person with the balloon of their destiny. In the book Mary Poppins Comes Back, she flies away after selling all her balloons even though she doesn't have any left to assist in her flight. It is so easy to envision Lansbury in that scene, I am not at all surprised Disney tapped her for the role. She was born to play a mischievous woman with balloon whisperer skills.
Mary Poppins Returns definitely sounds like its doubling down on the whimsy factor, and that is amazing news. The new film is set in Depression-era London, and follows the adult Banks children, Michael (played by Whishaw) and Jane (Emily Mortimer), during a difficult time in their lives. Mary Poppins reappears on the scene to bring hope and wonder back into their lives through the eyes of Michael's three children.
Each new detail revealed about the new Mary Poppins movie makes it sound more and more like a love letter to everyone who grew up with the world's greatest nanny. Lansbury joining the cast is just one more reason to get excited — seriously, she can do no wrong as an actor, and she is absolutely the perfect pick to bring the Balloon Lady to the big screen. Between her beautiful singing voice, and talent for making all of her characters feel warm and full of magic, Lansbury is going to help make Mary Poppins Returns every bit as iconic as its classic predecessor.