Emma Stone & Andrew Garfield Had A BAFTA Reunion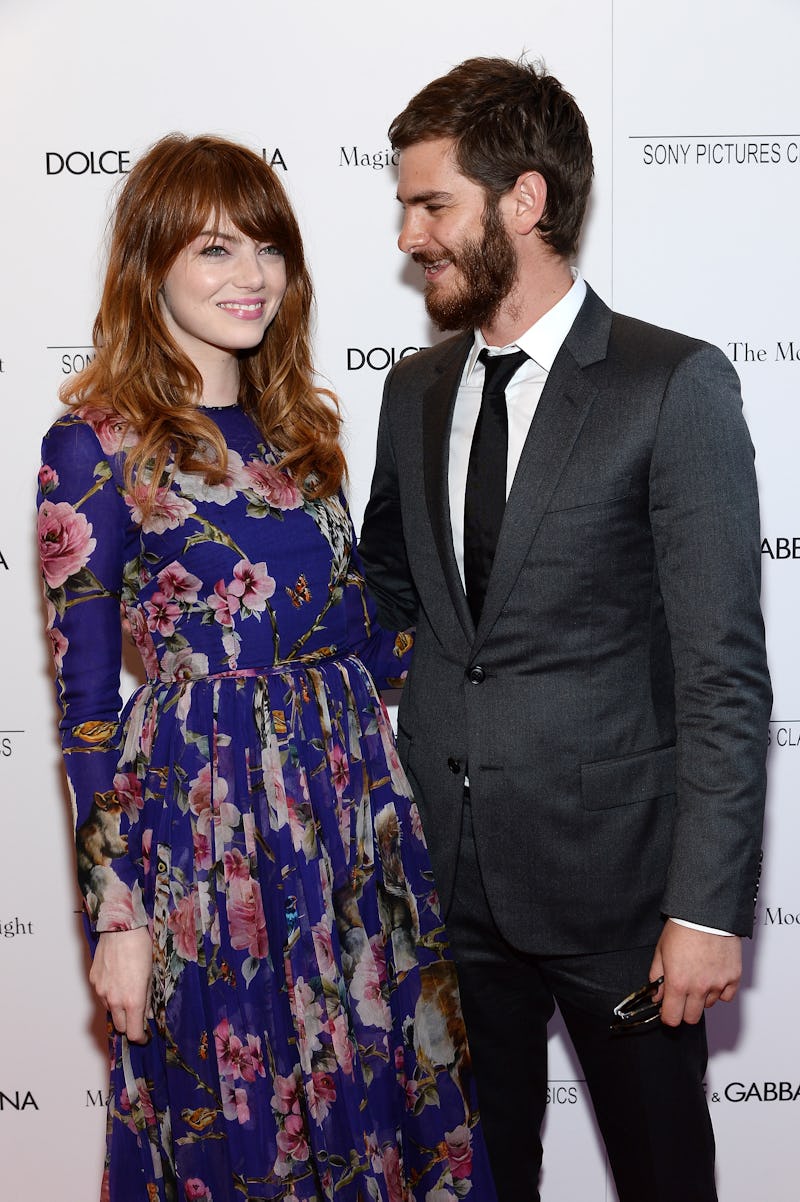 Dimitrios Kambouris/Getty Images Entertainment/Getty Images
Handing your heart over to a celebrity couple is always a risky gambit, but when it comes to Andrew Garfield and Emma Stone, who can resist? The former Spider-Man couple broke up in 2015, but every time they are spotted together, fans cannot help but get their hopes up for a reunion. According to E! Online, the exes ran into each other at a pre-BAFTA party on Saturday, Feb. 11, leaving many to wonder are Garfield and Stone back together? The answer to that question is, sadly, no, at least as far as fans know.
The duo have not rekindled their relationship, but it does seem like they are incredibly proud of each other in light of the amazing year they have both been having so far. Thanks to her luminous turn in La La Land, Stone has been scooping up awards all season long, while Garfield's performance in Hacksaw Ridge earned him rave reviews and plenty of award season nominations. In a photo snapped at the pre-2017 BAFTAs Nespresso Nominees' Party, Garfield and Stone greeted one another with a big hug, and it is so wonderful to know that even though they are no longer romantically involved, they still support each other.
In fact, they have been championing each other all award season long. When Stone won Best Actress at the Golden Globes, Garfield gave her a standing ovation. According to E!, the pair also chatted together at the AFI Awards. While a romantic reunion doesn't appear to be happening anytime soon, knowing the two can still talk and be proud of each other's wins serves as an excellent reminder not all breakups end with the people involved completely going their separate ways forever.
Stone and Garfield were reportedly together for four years before their 2015 split. A relationship with that kind of longevity is bound to leave its mark. While the actors have moved on with their lives, and are absolutely conquering Hollywood with their smart career moves, they still make time to congratulate each other at Hollywood events. Their hug was probably just a hug, but it was a sweet moment all the same — and there is no shame in squeeing over it, shippers.
They may not be couple goals anymore, but Garfield and Stone may ultimately win the title of Hollywood's most beloved exes thanks to them both being such class acts.