Khloe Kardashian & Caitlyn Jenner Have Had Their Struggles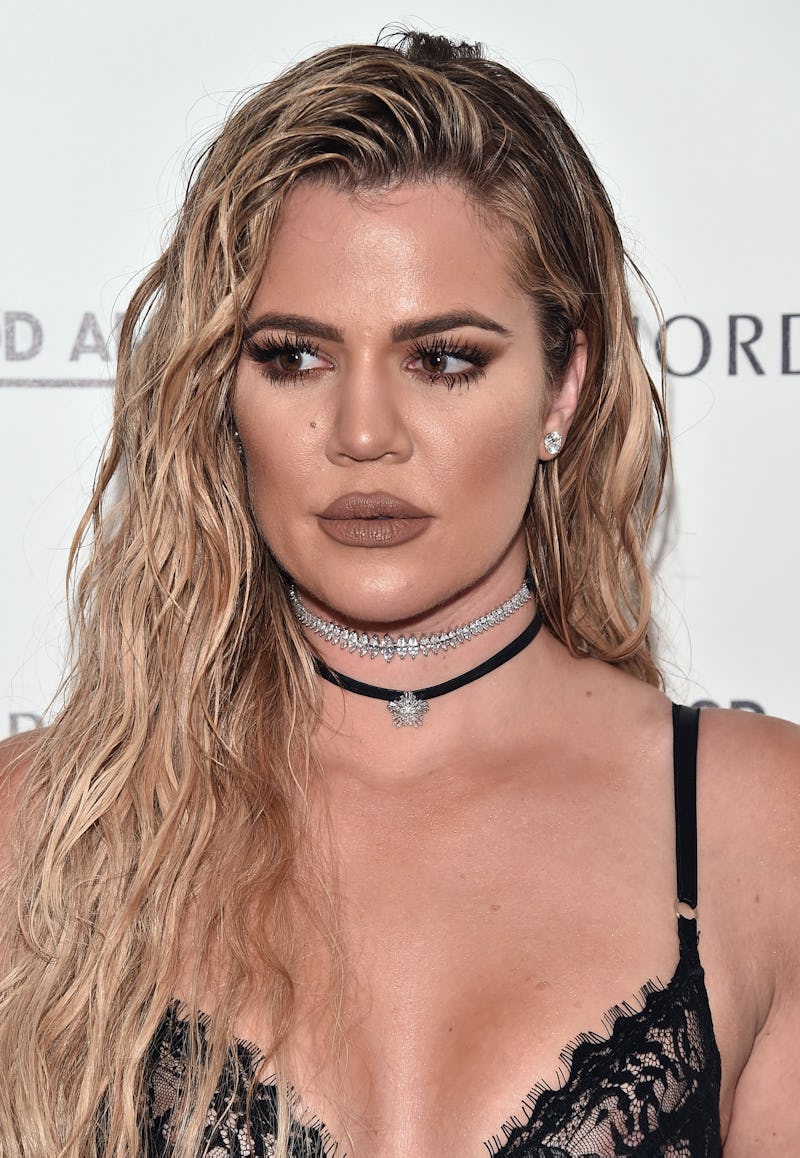 Alberto E. Rodriguez/Getty Images Entertainment/Getty Images
On last week's episode of Keeping Up With the Kardashians, Caitlyn Jenner and Khloé Kardashian's ongoing feud hit a fever pitch. After months of lingering tension, the two finally sat down to talk things out, and by the end of their conversation, it seemed like they'd agreed to put the past behind them and move on. But since it's reality TV, that particular scene was filmed five months ago, in November, and you may be wondering what's happened since. So, are Caitlyn and Khloé still feuding?
Honestly, it's hard to tell. The two haven't really posted about each other on social media, nor have they spoken much about their argument in the press. And after the episode aired, Khloé kept her answers to fan inquiries very diplomatic. When Twitter user Shär wrote that she hoped "things were better" between Khloé and Caitlyn today, Khloé replied simply that she'll have to "keep watching" for that, followed by the zipper-mouth and eye roll emojis. That's not exactly a vote of confidence, but it could just be a plug to keep people tuning in to the show.
Most recently, Khloé spoke to the Evening Standard to clarify what sparked their falling out in the first place. As she told the outlet:
"I think people misconstrued my reaction when [Caitlyn] told us about the situation. It's not that I'm angry that [she] was transitioning… I didn't appreciate how it was handled and how we found out more in the media than from Cait. But you know what? There's no handbook to all that. I don't know what she's going through and I don't know how anyone is supposed to handle that situation."
For those unfamiliar with the backstory, Khloé and Caitlyn have been estranged since Caitlyn announced her transition in 2015. Khloé made it clear that she was unhappy with how Caitlyn handled it, as she felt Caitlyn wasn't forthright enough with her family about what was happening. Last year, Khloé even went as far as saying that she was "done with" Caitlyn, and that they no longer had a relationship. But during their sit down on the April 9 episode, Khloé also revealed a more personal reason: She felt like the step-dad that helped raise her was gone, and she never had the chance to fully grieve that loss.
For her part, Caitlyn was receptive. She disagreed that her personality changed, but understood where Khloé was coming from, and Khloé, too, seemed to be able to see things from Caitlyn's perspective. Such a major change undoubtedly calls for adjustments on both ends, and it's not the kind of conflict that can be resolved overnight, but Khloé and Caitlyn took an important step toward mending fences, and hopefully, they can keep up that momentum. For now, we'll just have to listen to Khloé and keep watching.