Amanda Reveals How She Feels About Robby After 'Bachelor In Paradise' & She's Not Holding Back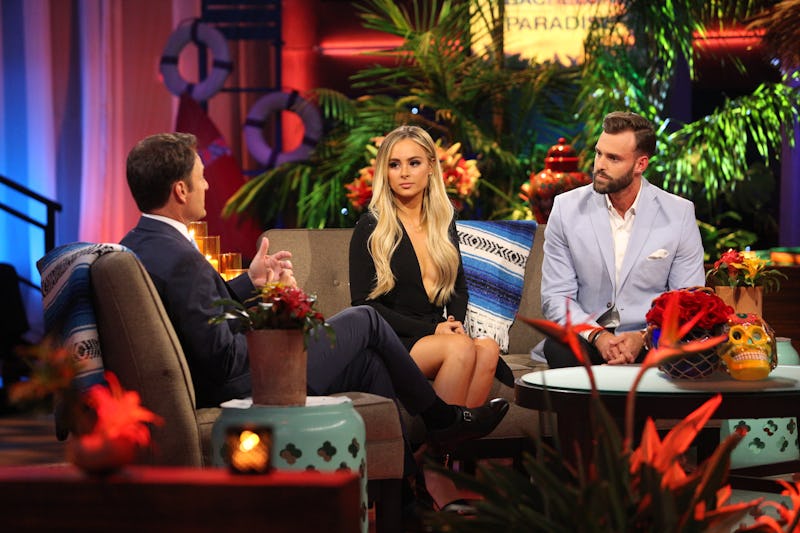 Paul Hebert/ABC
While it may seem as if the drama never ends on Bachelor in Paradise, the participants are still human and have the capacity to let things go and move on. Sometimes casual relationships are just that, which is refreshing to see from a franchise that attempts to promise everlasting love in only a matter of weeks. It appears that Robby and Amanda are still friends after Bachelor in Paradise, even if their relationship didn't make it in the real world. They may not be dating, but everything that happened appears to water under the bridge at this point.
Amanda and Robby had good chemistry on the show, maybe even better than most couples on the spinoff, but last week their post-Paradise breakup was confirmed in an interview with Us Weekly. "Robby and I are not together," she said. "I'm not really sure how Robby's handled the situation."
The current claim being made to Entertainment Tonight is that Robby allegedly cheated on Amanda, according to an interview Amanda did with ET. Amanda claimed she was sent pictures of him allegedly making out with someone else. "He says that they were not," said Amanda. "I wasn't there. So, I don't know. I can't tell you." Still, she adds that "at this point, it doesn't really matter." What's done, is done in terms of their relationship. (Bustle reached out to Amanda and Robby for comment but has not received a response. Robby denied these claims in a promo for the finale when the twins alleged them.)
In that same ET interview, Amanda maintained that she has no problem with Robby despite their relationship ending. "We tried to date outside of the show," she said. "But I'm friendly with him [now]. He's cool."
In the afore-mentioned Us Weekly interview, Stanton also noted that she is still friends with her daughters' dad even four years after they split up, so there's definitely precedent for her staying friendly with an ex. "The girls' dad, and I have always been pretty cordial," she said. "I think that's really good and it makes me really happy that we can do that." So don't expect a "crazy-ex girlfriend" situation here. That's not Amanda's style. Still, you won't find Robby on Amanda's social media, which is understandable. She has two daughters who take up the most space on her Instagram account.
Robby, on the other hand, referred to Amanda as one of his "favorite humans" in an Instagram post at the end of August. It seemed romantic at the time, but still that's definitely something you say about a friend, not an ex-girlfriend. At the very least, this bodes well for their friendship outside the show, especially since they run in the same circle. Just last week they were both at a charity event together to support Restore Dignity. Even if you live for the drama, Bachelor Nation is always more fun when people get along.
Hopefully more details about their short-lived relationship will be revealed in Monday night's Bachelor in Paradise season finale. Until then, raise a glass for what might have been. Though this couple didn't work out, at least everyone seems to be OK in the aftermath, and sometimes that's all you need.