Unity Is The Focus Of Ariana's Benefit Concert Speech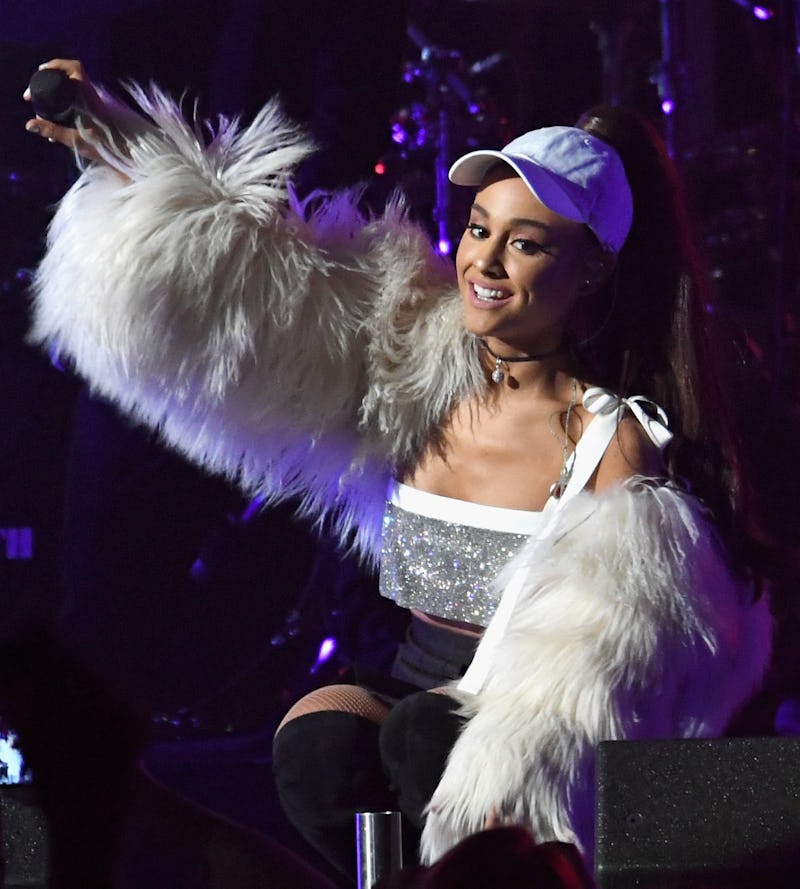 Daniel Boczarski/Getty Images Entertainment/Getty Images
Nearly two weeks after a devastating attack at her concert, Ariana Grande is coming together with other artists to support Manchester and those affected by the tragedy. On Sunday, Grande's speech at the One Love Manchester concert rallied everyone together when they needed it most. Grande waited until midway through the concert to speak, but her words surely touched everyone who was listening.
The artist spoke about Olivia, one of the teenage victims of the attack, and how her beautiful spirit led to the concert's tone changing a bit. Grande said,
"I want to thank you so much for coming together and being so loving and strong and unified. I think the unity you're displaying is the medicine the world needs right now. I love you. I want to say I had the pleasure of meeting Olivia's mommy a few days ago, and I started to cry, and she told me not to cry. She told me Olivia would want to hear the hits."
As a result, it sounds like Grande adjusted the songs set to be performed a bit. She wanted the evening to be one "full of bright energy," and she seems to have achieved her goal. Every act has been about hope and resilience in the face of tragedy, and the crowd has responded in kind.
The 23-year-old singer's words are not only wise, they are so, so necessary. Seeing so many people come together, even after the incidents in London on Saturday night, is a reminder of just how powerful love and community are. Grande has found a way to bring people together after an act of terror tried to tear them apart. Her words and her actions are the powerful reminders the world needs to move forward with love, in order to honor the people who lost their lives, like Olivia.
As long as people stand united, they can make it through even the darkest of days.