Astrologers Say These Are The 5 Zodiac Signs Most Likely To Be Jealous Partners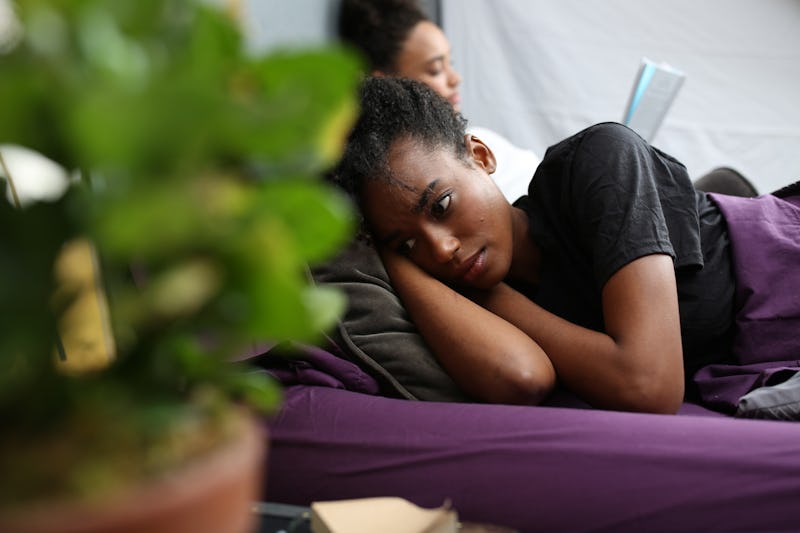 Ashley Batz for Bustle
When you and your partner first start dating, you can hardly get enough of each other. Each dinner date spent talking long into the night, each walk through the city holding hands, or each night spent curled up together in bed makes you feel like you're the only two people in the world. But as time passes, the stresses of everyday life and other people can begin to shake up this perfect harmony. According to an expert, some zodiac signs are most likely to be jealous partners, so if you're dating one of the signs on this list, pay extra close attention to when your partner is feeling insecure.
Of course, anyone of any sun sign has the potential to feel jealous sometimes, so if your partner isn't on this list, that doesn't mean that they don't need occasional reassurance. But there are a couple of zodiac signs that are more likely than others to have problems with jealousy in a relationship, Drew Allen, an astrologer and founder of Angelite Astrology, tells Bustle. For example, "You can't be 'half in, half out' in a relationship with a Scorpio," she says, and Virgos, when feeling threatened, are not afraid to remind you that they are royalty.
Here are the five signs that are most likely to get jealous, according to an expert.