Baby Spice Is A Prank Master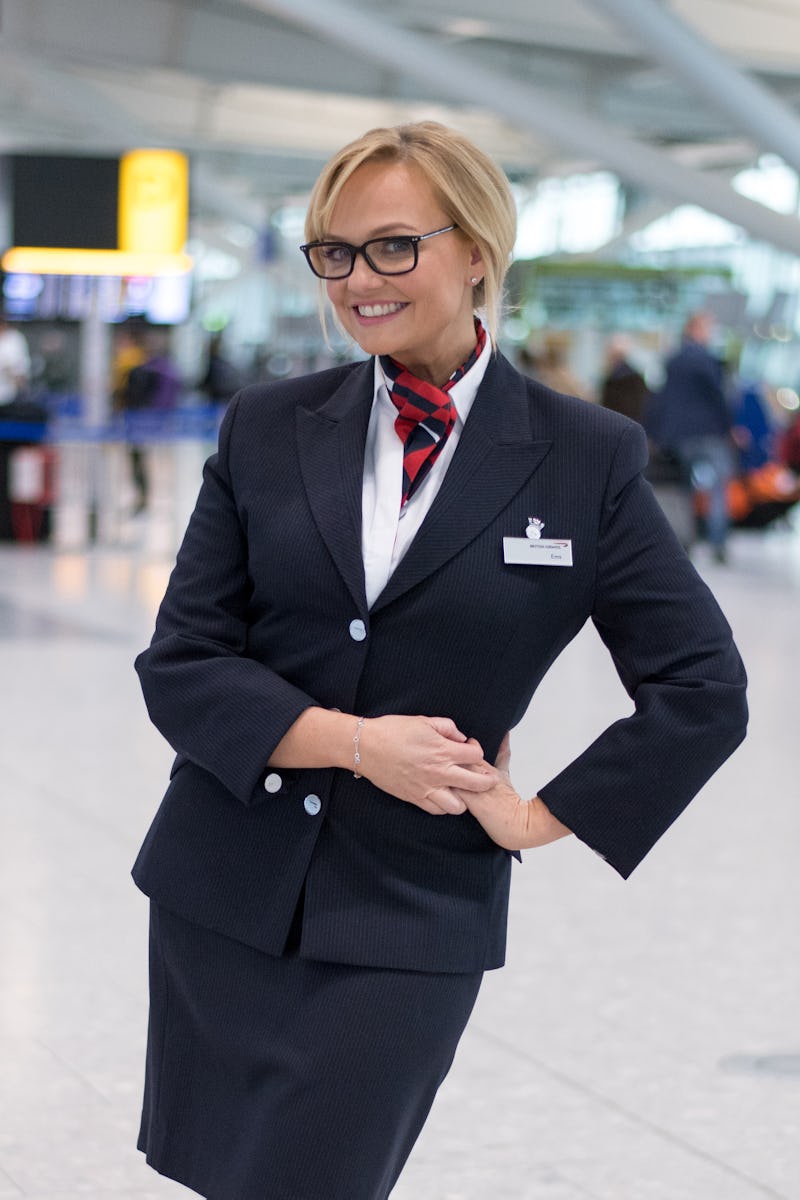 Gareth Cattermole/Getty Images Entertainment/Getty Images
You are going to be so mad that you weren't traveling through Heathrow Airport this winter, Spice Girls fans. Emma Bunton, aka Baby Spice, pulled the best airport prank to celebrate the British tradition of Red Nose Day. Bunton posed as a check-in associate and ambushed unsuspecting travelers with Spice Girls' song lyrics, dance moves, and Spice Girls themed questions. Hilariously, not a single passenger seemed to realize they were talking to Baby Spice at the time, not even the poor woman who said her second favorite Spice Girl was the "blonde one."
Bunton's gag is proof Red Nose Day is having its best year ever. For the uninitiated, the biennial day of comedy is a telethon in the U.K. dedicated to raising money for children in need and helping poverty-stricken countries. Red Nose Day was founded by Lenny Henry and Richard Curtis in 1985. Curtis is best known as the writer and director of Love Actually, which is getting a sequel of sorts in honor of Red Nose Day 2017.
The Love Actually event was more than enough to get everyone excited about the upcoming Red Nose Day, but the addition of a Spice Girls-themed prank just put it over the top. Bunton is so sincere as she drops lines from "Wannabe," "2 Become 1," and "Spice Up Your Life," it is impossible not to crack up. Meanwhile, the people who wander into her line at the airport are good sports, even if they need to brush up on their classic pop music knowledge.
It's hard to believe that not one single person realized who Bunton was and started spazzing out over their good luck. Then again, I suppose no one expects Baby Spice to help them check-in at Heathrow. The best part of the video has to be just how seriously Bunton is taking her job. Sure, she may be telling passengers to "get a little bit closer, baby," but she is also adamant about the no smiling rule.
Spice Girls devotees, feel free to bask in the continued awesomeness of Baby Spice after all these years. These lucky passengers had no idea Bunton was spicing up their lives, but the video truly is the gift that keeps on giving — especially if you know all the Spice Girls songs by heart. Maybe, if Red Nose day continues to offer up so much nostalgic goodness, there will be more of Bunton's antics to come on Friday, March 24.