Jordan From 'Bachelor In Paradise' Is Pursuing A New Career That Sounds Right Up His Alley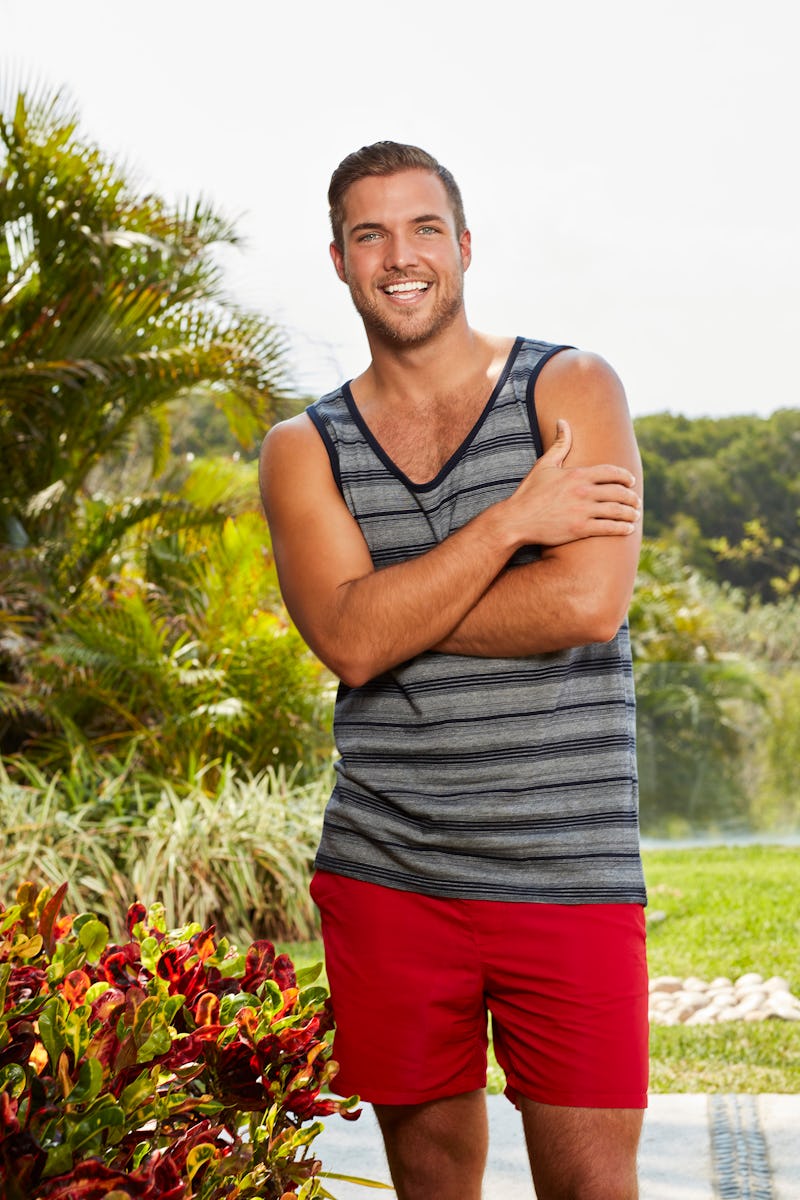 ABC/Craig Sjodin
From his first episode of The Bachelorette, Jordan Kimball became known for his words. His hilarious one-liners provided perfect material for memes and live tweeting. With time, it was clear the wordsmith was more than just comedic relief. He exuded genuine confidence and some wise advice. On Instagram, Jordan announced he'll be working as a motivational speaker for the company Hustle & Flow, which is a move that makes so much sense. If anyone has what it takes to be a motivational speaker, it's the Bachelor in Paradise fan-favorite.
On Sunday, Jordan posted another pensive modeling photo on Instagram to announce this next career move. The Florida native wrote,
"So excited to be working with @hustleandflowofficial as a motivational speaker for self love. I hope everyone is ready for some interior redecorating, mentally."
If anyone has found sincere self-love, it's Jordan. He's very proud of who he is as a person, something he made clear during his stints on both The Bachelorette and Bachelor in Paradise. Jordan went from a villainous character on The Bachelorette to the guy everyone was rooting for on Paradise.
It seemed like Jordan found his match with Jenna Cooper. The two of them got engaged on the show and were portrayed like a real-life Barbie and Ken. Then that all came crashing down when some supposed text screenshots hit the internet and Jenna was accused of cheating on Jordan (which she has repeatedly denied). If anyone could dwell in sadness right now, it's Jordan, but he's all about the optimism these days.
Three days before his announcement, Jordan hinted at a major change when he posted, "Once a pensive gentleman, always a pensive gentleman. Like a train on a track, there's only one route. Choo choo. Where should this locomotive head next?" It looks like that locomotive is headed to a lecture hall to motivate some aspiring pensive gentlemen (and ladies).
Jordan's Instagram account is a go-to for modeling photos and for inspirational advice, with the latter making him seem like an ideal motivational speaker and the former providing premium content to his followers.
On Sept. 26, Jordan posted, "You can throw a wish down a well hoping that it comes true but you're better off working hard for what you want. Hard knock life for us." Said in the most Jordan way possible, those words of advice truly do make a lot of sense. Plus, he threw in an Annie and/or JAY-Z reference at the end there, something that is always appreciated.
A week before, Jordan shared another pensive gentleman snapshot and some words of wisdom when he wrote,
"All we can do is get better every day, all we can expect is that what we go through daily is shaping us for what we are meant to handle in the future. Adversity is education. Believe in yourself and when life isn't challenging you, challenge yourself. No one is ever too good to get better."
Initially, Jordan got a lot of flack for his over-the-top self-confidence on The Bachelorette, but the more the Bachelor fans have got to know him through Bachelor in Paradise and social media posts, it's clear that he's just someone who is proud of who he is and is not shy about his quest for self-improvement. Now he is going to share his ways with others
On The Bachelorette and Bachelor in Paradise, Jordan was all about his career as a model, but it seems like motivational speaking might be his true calling. He has essentially been a motivational speaker this whole time. Now he is going to take his words from Instagram captions and on-point tweets to inspirational talks.