'BIP's Jade & Tanner Are Having The Best Babymoon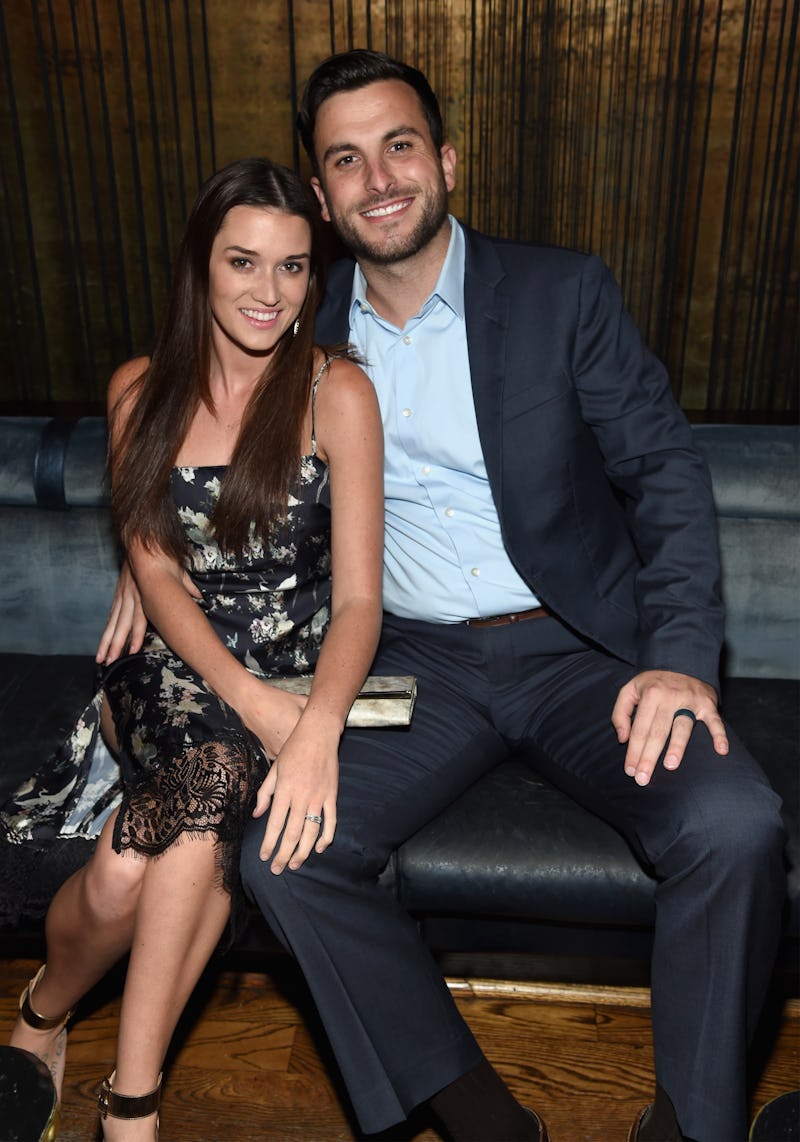 Jamie McCarthy/Getty Images Entertainment/Getty Images
One of Bachelor Nation's favorite couples is spending some quality alone time together before they welcome their new addition. Bachelor in Paradise newlyweds Jade Roper and Tanner Tolbert are having a babymoon in Hawaii, and they've been busy sharing photos of their fun on social media. Prepare to love this adorable duo even more than you already did, because it seems clear from their pictures that they are going to be one of Hollywood's cutest families.
Jade and Tanner met and fell in love during Bachelor in Paradise Season 2, and they married in 2016. Their romance has been a bit of a whirlwind, and Bachelor Nation has been behind them every step of the way. As People reported, the couple recently revealed to their fans that they're expecting a baby girl. Before the little one arrives, her parents are busy babymooning their hearts out though, and the trip looks so sweet, it's sure to melt your romance-loving heart.
The two seem to be having an amazing time soaking up sun and lots of Hawaiian culture. Jade captioned one of her Instagram photos:
"Loving that we are getting to relax in this setting together before baby Janner arrives. The sunsets here in Maui are absolutely breathtaking."
She's not wrong. As you can see in the picture below, the scenery is absolutely stunning — just like the grins on the parents-to-be's faces.
The former Bachelor in Paradise star also warned her fans to prepare for lots of baby bump photos on their feed this weekend. Surely, there was no warning necessary for her fans, who seem to be enjoying how open the couple is about their journey as newlyweds and expectant parents.
Meanwhile, Tanner cheekily promised his followers that Jade was wearing a bikini bottom in a photo he shared.
He also took a moment to appreciate the wonders of the babymoon, even though he admitted on his Instagram that he didn't know they were a thing until recently.
Seriously, could these two possibly get any cuter? The answer to that question will probably arrive with their baby.
For now, this Bachelor in Paradise pair seem to be perfectly content being the poster couple for the perfect babymoon.