'Bachelorette' Star Wills' Response To Colton Being The Next Bachelor Is All Of Us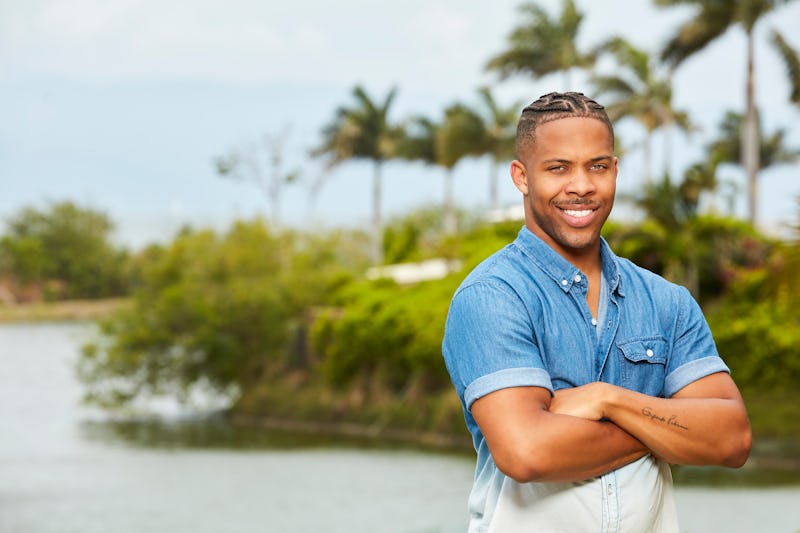 ABC/Craig Sjodin
It has been a solid nine months of somewhat predictable twists and turns in Bachelor Nation this year. After Becca Kufrin's heart was pretty much obliterated by previous Bachelor Arie Luyendyk Jr. back in January, it was basically a given that she would become the next Bachelorette in May. But the path to officially anointing Arie's successor hasn't been so straightforward, and there were reportedly many heartbroken suitors from Becca's season who were being considered. But now we know Colton Underwood is officially the next Bachelor, and Bachelor Nation has plenty of thoughts.
But what does Harry Potter-loving fan favorite Wills Reid, who was rumored to be in the mix for the gig himself, think of his Bachelorette and Bachelor in Paradise cast mate Colton taking on that responsibility next season?
"More power to him," Wills tells Bustle. "If you're in it to find love and to find your person, then go ahead and go forth." He does, however, point out the challenges that come with prepping to be on yet another Bachelor Nation show in such a short amount of time after Paradise. "I feel like it is a lot. I feel like he's done The Bachelorette, he's done Bachelor in Paradise all the way through, and now he's doing The Bachelor... I hope he takes some time to just breathe and really figure out and think about what he really wants before he goes into the next chapter."
He also brings up the elephant in the room: Is Colton really over The Bachelor and Bachelor in Paradise contestant Tia Booth? "I feel like everyone was worried about, is it too soon for Blake [to become Bachelor after getting his heart broken by Becca], but you could also say, is it too soon for Colton? He's just had a huge breakup with Tia, literally... currently," he says. "Is that too soon? I don't know."
Colton's time on Bachelor in Paradise came to a close Monday night when he broke up with Tia after a labored will-they-won't-they; many fans on social media have expressed that they've been pretty much suffering from massive Colton and Tia fatigue. And his exhaustive relationship with Tia is just one part of Colton's story. His virginity has been a major source of scrutiny, crude jokes from other cast mates, and a sore spot for The Bachelor's current Prince Charming. Wills believes that's something that will most likely follow Colton throughout his solo season, and that he should plan some mindful alone time before stepping out of the limo.
"He has to do a lot of soul searching before he starts his journey, because out of those two situations, and you know the whole virgin thing, eventually he's going to the fantasy suite," Wills says. "There's a lot of question marks going into this season, and I hope he's aware of that and ready to take it on."
We'll get to see exactly how Colton responds to the pressure when his season of The Bachelor airs next year. But what's next for Wills? He hasn't ruled out love, and he's definitely ready for his next chapter — whether it involves a new career, or another ride on The Bachelor franchise.