FYI, Bed, Bath & Beyond Is Selling A TON Of Harry Potter Home Merch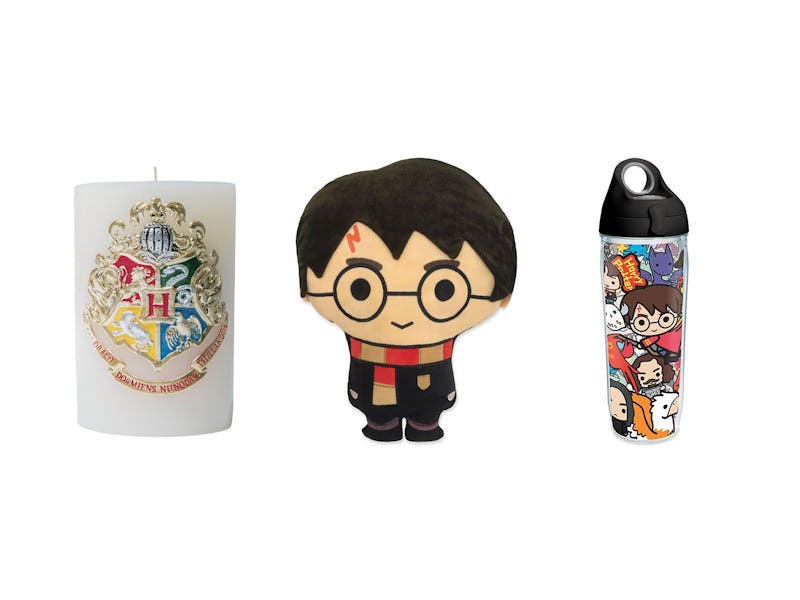 Bed Bath & Beyond
Attention, Potterheads: Bed, Bath & Beyond now has Harry Potter items available (like, 200 of them), and all of them can be yours today. I've picked out 10 of my favorite Harry Potter items from Bed, Bath & Beyond for you to check out below, but keep in mind that the complete item list is well worth having a look at.
Bed, Bath & Beyond is not the first store to offer up Harry Potter items this holiday season. Both Williams Sonoma and PBteen introduced magical new collections this year, which just so happens to be the 20th anniversary of Harry Potter and the Sorcerer's Stone. Basically, if you've ever wanted to redecorate your apartment, house, or dorm room with Harry Potter everything, the time has come.
The Harry Potter collection at Bed, Bath & Beyond features everything you could possibly want to set up a new Harry Potter-themed bedroom. There are sheets, pillows, comforters, and throws, and even a lamp or two to aid in your next re-reading of J.K. Rowling's bestsellers.
Check out the 10 items I've chosen from the Harry Potter collection at Bed, Bath & Beyond below, and visit the store's website to see all 215 available pieces of wizarding world merchandise.
1. Harry Potter Hedwig 20 oz. Sculpted Mug in White
2. Harry Potter™ Pillow Buddy
3. Harry Potter 15-Light Novelty Light in Black/White
4. Fascinations Harry Potter Snitch Metal Earth 3D Metal Model Kit
5. Harry Potter™ In Trouble Woven Tapestry Throw Blanket
6. Harry Potter Always Reversible Twin/Full Comforter in Black
7. Harry Potter Classic Elements Curved Table Glasses (Set of 4)
8. Harry Potter™ Spells & Charms Canvas Wall Art
9. Harry Potter Hogwarts™ Insignia Candle
10. Harry Potter Stone Coasters (Set of 4)