The Best Halloween Couples Costumes That Will Take No Time To Put Together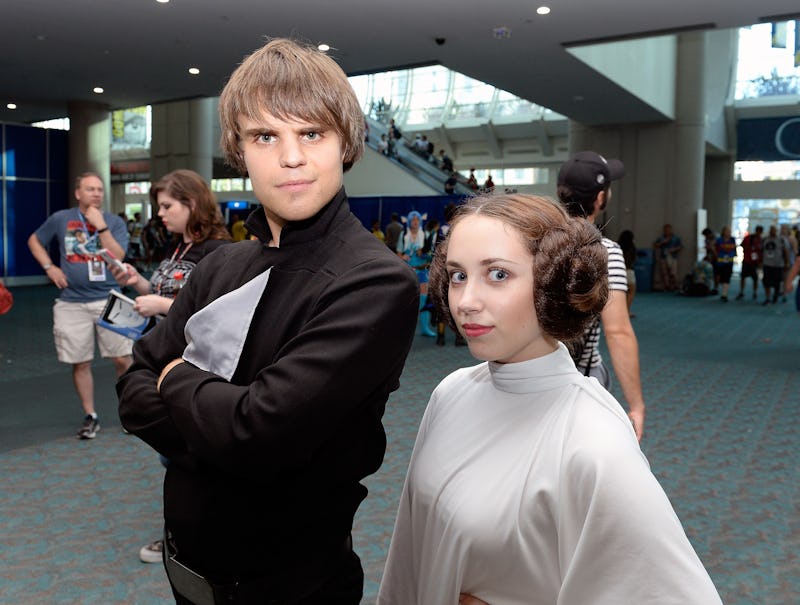 Matt Cowan/Getty Images Entertainment/Getty Images
Candy and treats aside, one of the greatest things about Halloween is dressing up. And when you have a significant other who loves the holiday as much as you do, it is worth looking into the best couples costumes for Halloween 2017. This approach doubles as an excellent gram-worthy moment, complete with good laughs and great memories. Planning coordinating costumes can be a lot of fun, too. It is all about zeroing in on which easy couples costumes fit your style.
To top things off, dressing up with a partner means you can play off of each other's outfits. For example, a dragon mask just makes you a dragon. But when the other person wears a maxi dress and platinum blonde wing, you end up with a stellar Game of Thrones reference.
As always, do not forget about the power of makeup. Using products you already have on hand can seriously transform both of your costumes. Plus, you can even use Halloween makeup hacks with household items for added effects. For best results, do a test run before the big night, so you can master the look for the real deal. (You will thank yourself later.) If all else fails, there are always last-minute Halloween costumes, so you will never be without an outfit.
Check out the entire 'What's Up, Boo?' series and other videos on Facebook and the Bustle app across Apple TV, Roku, and Amazon Fire TV.