Beyoncé Made A Fan With Cancer's Dream Come True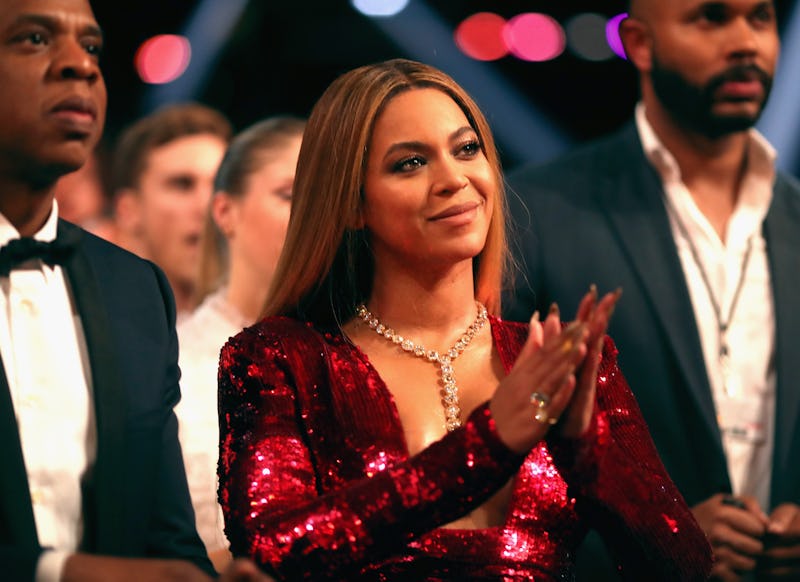 Christopher Polk/Getty Images Entertainment/Getty Images
Meeting Beyoncé is dream that many people have, and the singer made this dream a reality for one deserving fan. Thanks to a social media campaign, Beyoncé FaceTimed a teenage fan battling cancer. High school student Ebony Banks adores Beyoncé and has stage four cancer. Using Banks' nickname of "EBOB," her friends started using #ebobmeetsbeyonce to try to get the famous musician to meet her. Fellow fans picked up on the hashtag, and, only a few days later, the power of social media led to Beyoncé FaceTiming Banks at the hospital. Beyond this act highlighting the singer's generosity, it shows what an impact Banks has made on so many people's lives and what an amazingly supportive group of family and friends she has around her. Get ready to be a blubbering mess.
Banks, who is from Beyoncé's hometown of Houston, has spent most of her senior year in the hospital fighting a rare form of cancer, the local ABC affiliate reported. Because of her health battles, her school — Alief Hastings High School — held an early graduation ceremony for her at MD Anderson Hospital. She's a member of the color guard at school, so her fellow color guard members wanted to do something special for their friend during this time and came up with the idea of having her meet her idol Beyoncé.
Senior Cristal Depaz told ABC:
"(Banks) is a really big fan of (Beyoncé) and she has so much love for her that we really want to get (Banks) to meet her."
Her classmates started using the hashtag #ebobmeetsbeyonce to not only inspire Beyoncé to come meet their friend, but to explain why Banks is so special. Depaz shared a video that showed just how much Banks loves Bey, and it's hilarious how relatable Banks' genuine devotion to the artist is. And one Twitter post had images of messages that stated that Banks has stage four Ewing sarcoma and said:
"One of Ebony's wishes is to meet Beyoncé. There isn't any other way to say it. Beyoncé is one of Ebony's most adored artists. And who is more deserving of her dreams than a young girl fighting for them everyday."
People couldn't agree more that Banks deserved to meet Beyoncé, and the hashtag got picked up by people who didn't even know this teenager fighting for her life. It all led to the superstar herself FaceTiming Banks on March 22.
Although the entire FaceTime conversation hasn't been documented publicly, in one video, you can hear Banks says, "I love you, Beyoncé" to which she replies, "I love you."
Any fan of Beyoncé knows that she is magnanimous, but the real heroes of this story are Banks' classmates who wanted to give their friend this gift. As Depaz told ABC even before the FaceTime call happened, "We try to make sure she has a smile on her face and to make her wishes come true." And they certainly did with #ebobmeetsbeyonce. Here's wishing Banks all the best in her battle against cancer, and now excuse me while I go cry about this beautiful act of friendship and listen to Beyoncé's music on repeat.