Beyonce's First Billboard Music Awards Dress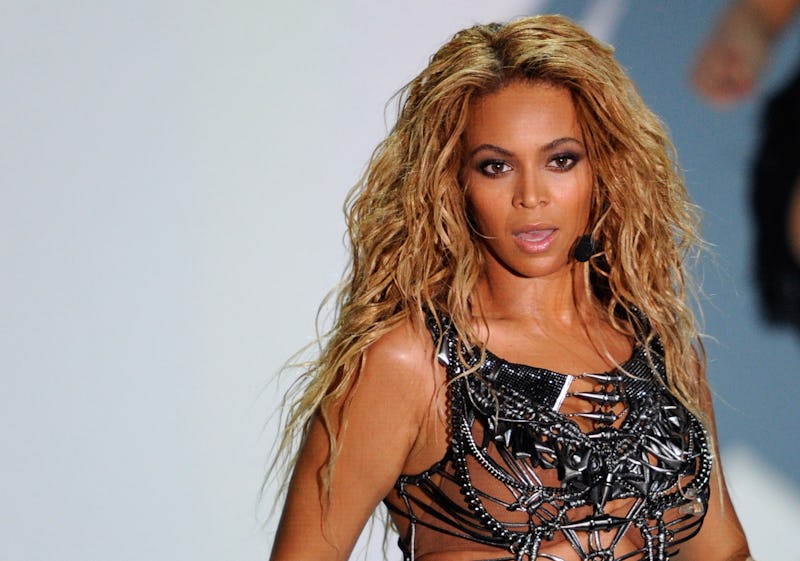 Ethan Miller/Getty Images Entertainment/Getty Images
It's hard to believe it, but Beyonce walked her first Billboard Music Awards red carpet in 2000, a full seventeen years ago. It was back during Destiny's Child's heyday, so of course she, Kelly Rowland, and Michelle Williams made a joint appearance — and in matching outfits, no less. So, what exactly did Queen Bey wear?
Interestingly enough, the trio actually wore not one, but three sets of matching outfits over the night — one for the actual red carpet and one to perform in, plus one more thrown in for good measure. All in all, it was quite the night for Destiny's Child — they nabbed four Billboard Music Awards (Artist of the Year, Duo/Group of the Year, Hot 100 Singles Artist of the Year, and Hot Singles 100 Duo or Group of the Year), and to top it off they slayed their performance with a medley of "Independent Women," "Say My Name," And "Jumpin' Jumpin.'"
They kicked things off with a joint red carpet appearance, in which they all wore variations on a theme — the theme being a bright orange-red fabric decorated with white stripes of iridescent beading. Each wore the fabric in a different silhouette, and paired the look with matching gold strappy sandals.
Williams rocked a laid-back floor-length version with an asymmetrical neckline, Beyonce wore a one-shouldered toga version, and Rowland wore a mod minidress version. Together, they made quite the red carpet impression, no?
Then, for their performance, they switched to gold lace, with Beyonce and Rowland rocking dresses, and Williams rocking a crop top and low-rise flares in a true feat of early 2000s sartorial glory.
Seriously, it's tough to argue with that level of coordinated gold floral lace. Their final outfits were the least match-y of all — they were all made from the same fabric, though each wore a different silhouette and color.
Makes you miss the days of Destiny's Child, doesn't it? Things have changed a lot back then, but it's clear that Beyonce has always had (and will always have) a whole lotta panache.