The Beyonce & 'Star Wars' Memes Are Too Real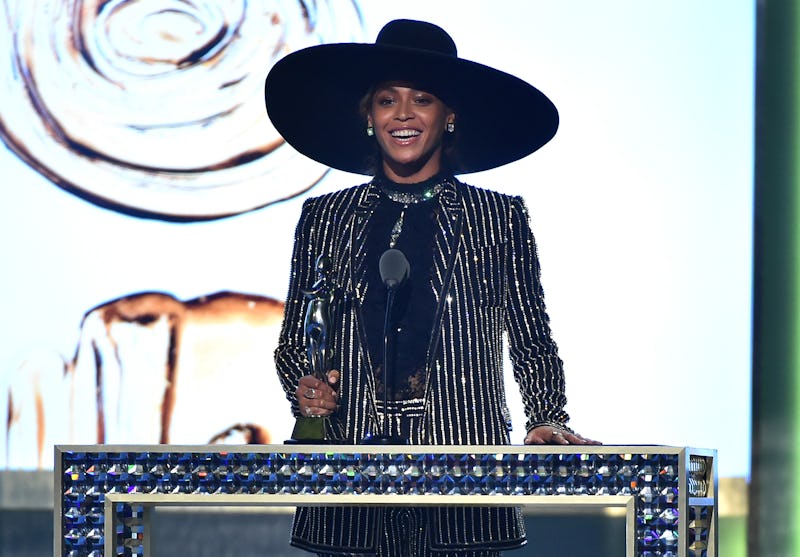 Theo Wargo/Getty Images Entertainment/Getty Images
The world got some much-needed good news on Wednesday when Queen Beyoncé Giselle Knowles Carter announced that she is expecting twins. And shortly after the announcement melted our faces off with its perfection, beauty, and joy, the world did what it is wont to do: it took that good news, ran with it, and created some Beyoncé and Star Wars memes. The gist of these memes: An evil empire has come to power, Bey is the queen, the queen is expecting twins, and real-life Star Wars is happening.
Queen Bey is Queen Padmé Amidala? And Queen Bey's twins are Luke Skywalker and Leia Organa? Holy Millennium Falcon. Do you know what Padmé's fraternal twins went and did? Oh, nothing too major. They just, ya know, helped take down the Empire. That is all.
... Wait. What does this Queen Bey/Queen Amidala analogy mean for Jay Z? Because Jay Z is not Anakin "Darth Vader" Skywalker. I mean, I don't know which Star Wars character I would assign to Jay Z, but Vader is not it. Hov is way more of an Obi-Wan Kenobi than, you know, a Darth Vader. He is more of a Poe Dameron than a Darth Vader. Heck, he is more of an R2-D2 than a Darth Vader. He isn't Darth Vader, OK?
And as for Blue Ivy Carter? Oh, she is totally a Mon Mothma. Anyway, onto the memes.
Right There With You, Young Obi-Wan
Perfect. Just perfect.
The Daily Show Gave The Meme A Whirl, Too
Uh, if that was an actual movie poster, I'd purchase one for every room in my home.
May the Force Bey with you.