'Big Little Lies' Season 2 Is Officially Happening & The Details Are Beyond Exciting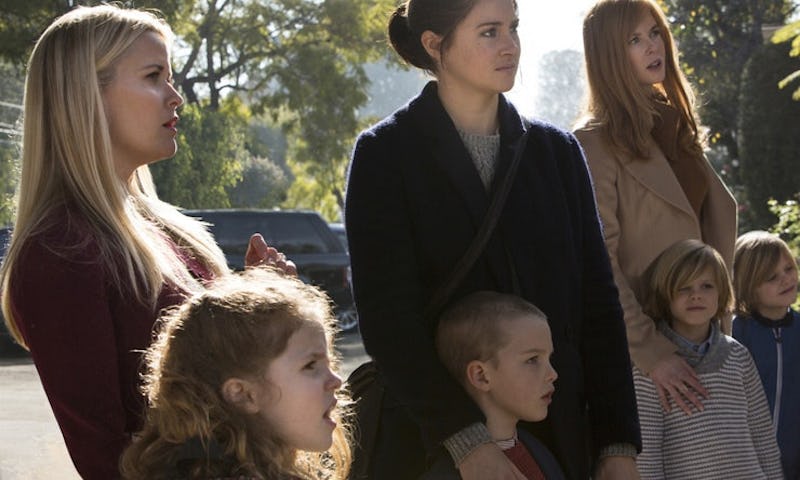 Hilary Bronwyn/HBO
The guessing game has officially ended: Big Little Lies' Season 2 is happening. The Hollywood Reporter announced the news on Friday, Dec. 8. While TVLine previously reported that another installment of Big Little Lies was on the way, this time, the news is confirmed by HBO, aka the network behind the award-winning series. And based on the initial details, it's enough to get excited about. Not only are Reese Witherspoon and Nicole Kidman returning, but there's even a new director on board.
According to THR, Oscar winner Andrea Arnold is taking over as director. And guess what? All seven episodes have already been written by David E. Kelley, who created and wrote Season 1. But don't worry, because according to the site, they'll be based on a story by Liane Moriarty, the author of the original novel. Even if the initial installment covered the whole source material, at least this portion will also have the author's insight.
And if you need another reason to be excited, HBO gave THR a list of some of the themes Big Little Lies Season 2 will explore, and they include "malignancy of lies, the durability of friendships, the fragility of marriage and, of course, the vicious ferocity of sound parenting."
"Relationships will fray, loyalties will erode … the potential for emotional and bodily injury shall loom," the network said.
Sure, it sounds similar to Season 1 to an extent, but the miniseries managed to keep audiences captivated week after week. Plus, according to Vulture, there are reportedly four new BLL characters that are being auditioned for, though HBO told the site they couldn't confirm this. This includes a new teacher, Michael Perkins, who tries to get the kids to be socially conscious, but per Vulture, "Renata (Laura Dern) becomes furious when Mr. Perkins's lessons on global warming causes Amabella to have a panic attack." It also looks like we may get introduced to Bonnie's parents and a friend for Jane (played by Shailene Woodley).
And while some people initially expressed mixed feelings about the show giving it another go, fans on Twitter are loving the latest update.
Some Dubbed It The Best News
Come on, more like "best news of the week."
Others Expressed The Complex Emotions
Yeah, you might not have thought you wanted it, but deep down, we're all a little intrigued to see what they come up with next.
Some Shared Pure Joy
The hashtag says it all.
This Fan Wants Episodes ASAP
Honestly, same.
Others Speculated Alternate Titles
Based on the details known so far, doesn't seem like too much of a stretch.
And Another Suggested The Obvious
More Renata, please.
More Mixed Feelings
At least this person has an open mind about it.
Others Resorted To GIFs
This Witherspoon GIF says it all.
Another Key Point
The world needs more Kidman on their TV screens.
More to come...