Chyna's Throwback Photo Sparks Major Nostalgia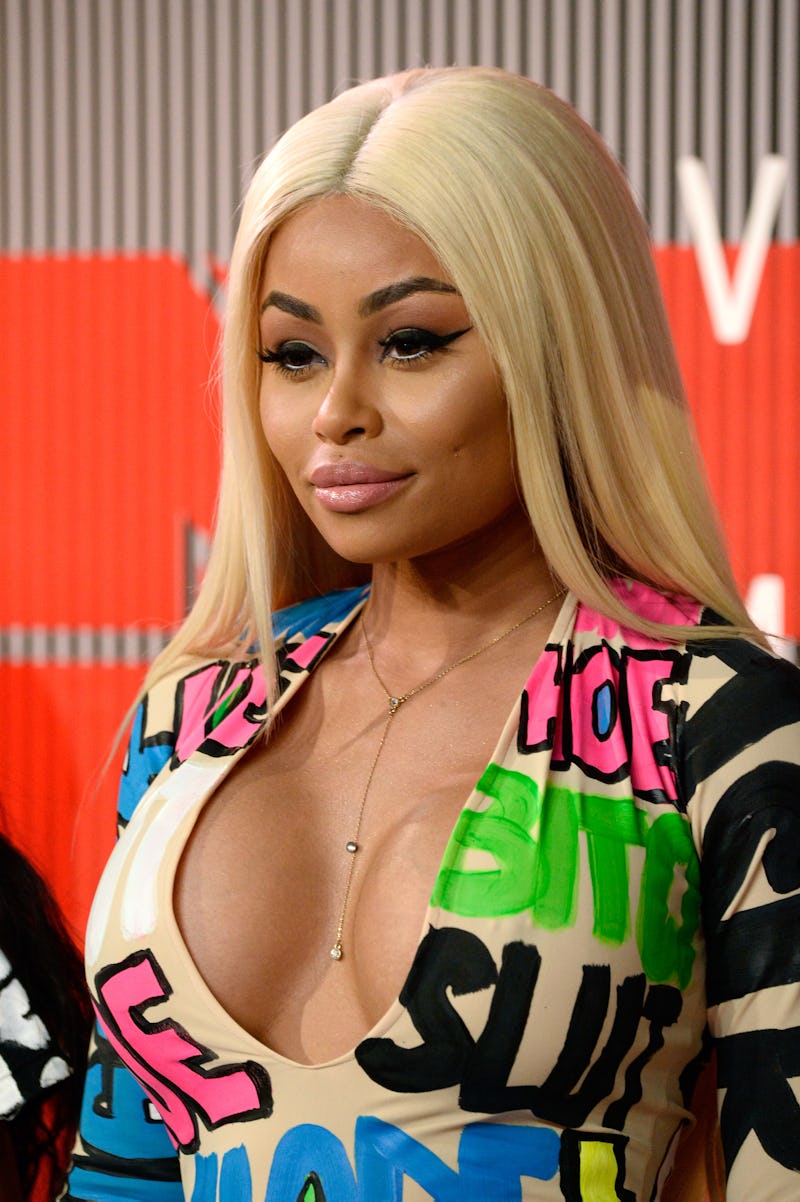 Frazer Harrison/Getty Images Entertainment/Getty Images
Although she's rich, famous, and insanely fabulous, once again Blac Chyna has proven she's totally relatable. The former stripper (no shade, it takes skills and confidence to put on a good strip club performance) turned reality star shared an epic photo of herself on the 'gram from when she was a teen that's giving me major feelings of nostalgia. Like, who doesn't love to reminisce by looking through all of those tacky-yet-awesome photos our moms made us take as kids and teens? I know I do.
Love her or hate her, Chyna is a full-on viral marketing machine who knows how to keep fans interested and — more importantly — talking about her. The social media queen often shares what some might consider "embarrassing" photos of herself on Instagram, and is certainly no stranger to Snapchat filters — even the less-than-flattering ones. Why? Because we love seeing the real Blac Chyna, who clearly doesn't take herself too seriously. It's a very Kardashian-like mentality, as fans often see members of the family (and extended family) go from ball gown chic to cheesy throwback Thursday real in a matter of seconds.
On Friday, Chyna shared this amazing photo of her 17-year-old self posing in front of what looks to be a faux beach backdrop:
Crazy-bad glare aside, the photo is all kinds of awesome. The on-point early 2000s hair and makeup, the backwards chair pose, and let's not forget about that backdrop. I'll admit it: There are definitely photos of me posing with my brother in front of a faux beach backdrop during a formal night on a cruise ship floating around somewhere. But — unlike Chyna — I'm definitely not posting them online any time soon.
Last Wednesday, Chyna also surprised fans with pics from a shoot where she's sporting a different, shorter 'do.
Although most of the comments praise Chyna's look, a few followers showed off their Chyna-like humor with LOL-worthy comments. My fave being: "She got that 'can I speak to the manager' haircut."
Here's to not taking yourself too seriously!